Top brass at the festival announced on Tuesday several sections of the features line-up for the 23rd edition, set to run from March 11-19, 2016 in Austin, Texas.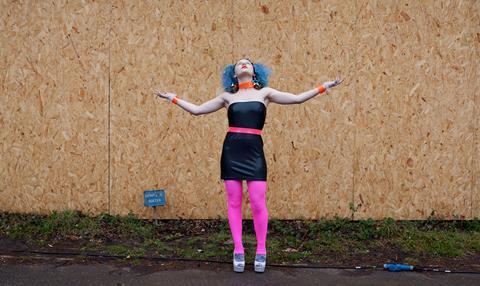 SXSW will screen 139 features of which 89 are world premieres, 13 are North American Premieres and 8 are US premieres selected from 2,456 feature submissions (1,467 US and 990 international). Fifty-two films hail from debutants.
Narrative Feature Competition selections are: The Arbalest by Adam Pinney; Before The Sun Explodes by Debra Eisenstadt; Claire In Motion by Lisa Robinson and Annie J. Howell; collective:unconscious by collective:unconscious (Lily Baldwin, Frances Bodomo, Daniel Patrick Carbone, Josephine Decker, Lauren Wolkstein); Donald Cried by Kris Avedisian; Hunter Gatherer by Josh Locy; Miss Stevens by Julia Hart; The Other Half by Joey Klein; A Stray by Musa Syeed; and Transpecos by Greg Kwedar.
Documentary Feature Competition entries are: Accidental Courtesy: Daryl Davis, Race & America by Matt Ornstein; Alive And Kicking by Susan Glatzer; Best And Most Beautiful Things directed by Garrett Zevgetis; Goodnight Brooklyn - The Story Of Death By Audio by Matthew Conboy; The Liberators by Cassie Hay; Orange Sunshine by William A. Kirkley; Ovarian Psycos by Joanna Sokolowski and Kate Trumbull-LaValle; The Seer by Laura Dunn; The Space In Between - Marina Abramovic And Brazil by Marco Del Fiol; and TOWER by Keith Maitland.
Visions selections include Joel Potrykus' The Alchemist Cookbook, Sudhanshu Sarias LOEV, and Alex Taylor's Spaceship (main picture).
Among the Narrative Spotlight entries are Matthew A. Cherry's Cherry's 9 Rides, Stella Meghie's Jean Of The Joansies, and Kasra Farahani's The Waiting (pictured).
Previously announced films include opening night selection Everybody Wants Some, and Chevalier, Midnight Special, and Pee-wee's Big Holiday; documentaries Beware the Slenderman and Tony Robbins: I Am Not Your Guru; and the episodic Preacher.
The line-up encompasses 200 keynote speeches, conversations, panels, workshops, roundtables and mentor sessions on top of more than 400 Convergence sessions.
Feature films in the SXSW line-up screen in 12 sections: Narrative Feature Competition, Documentary Feature Competition, Headliners, Narrative Spotlight, Documentary Spotlight, Visions, Midnighters, Episodic, 24 Beats Per Second, SXGlobal, Festival Favorites and Special Events.
Midnighters, Festival Favorites, and Special Events will be announced along with the Short Film Program on February 9. All feature categories, with the exception of Special Events will be eligible for category specific Audience Awards. For full details of films announced thus far click here.
"SXSW prides itself on presenting an eclectic mix of emerging and established talent in a range of genres from comedy, thrillers, docs, and international gems," said head of SXSW Film Janet Pierson.
"We've been told we programme the way real people watch movies: sometimes for fun, sometimes for mind expansion, then there's the art, and who doesn't love a great surprise? We continue to be excited by so much new work as we revel in the richness of tone and craft on display.

"This year, many more titles are part of our expanded Convergence programming, which means more than one badge type can experience the compelling films throughout the sections."