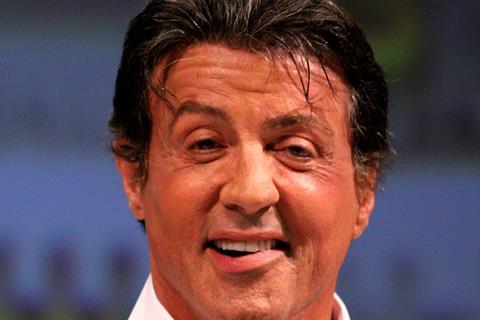 Sylvester Stallone is attached to reprise his role as former Green Beret John Rambo in Rambo V, which Millennium Media will bring to Cannes this week.
Production on the fifth instalment in the 36-year franchise that famously launched with First Blood in 1982 is scheduled for a September 1 start and will encompass London, Bulgaria, and the Canary Islands.
Millennium Media is financing Rambo V and handles worldwide sales rights. Avi Lerner and Kevin King serve as producers and Matt Cirulnick wrote the screenplay. A director will be announced shortly.
Stallone's return to action in the long-running series finds him living in a ranch in Arizona, deeply troubled and wrestling with PTSD as he picks up casual work wherever he can.
When long-time family friend and estate manager Maria informs Rambo that her grand-daughter has gone missing after crossing into Mexico for a party, he sets off with her to find the youngster.
What ensues is a violent descent into hell as Rambo uncovers a sex-trafficking ring. He teams up with a journalist whose half-sister has also been kidnapped and must deploy all his skills to save the girls and bring down a vicious crime lord.
Millennium Media's Cannes sales slate includes Rod Lurie's Afghan War title The Outpost, which is set to begin shooting on August 15 and stars Scott Eastwood, Orlando Bloom, and Caleb Landry Jones.