Dir: Errol Morris. US. 2010. 87mins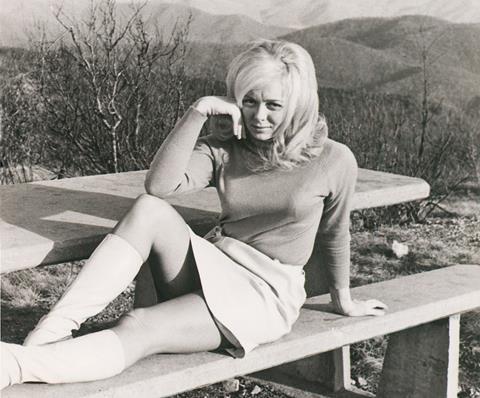 Gone are the re-enactments that contributed to the power of Standard Operating Procedure, Morris's analysis of the controversial torture sessions at Abu Ghraib prison. Gone as well is the authoritative deconstruction of the photographic image that added a greater truth to that nefarious chapter of American history. But then, Standard Operating Procedure failed at the box-office, taking in just over $320,000 when released in 2008. The critical reception was uneven to boot.
The most engaging portions of the film involve revelations about the indoctrination procedures of the Mormon Church.
All of the above may have contributed to his decision to opt for very light fare in Tabloid, which eschews not only re-enactments but also any penetrating observations. It's about a twisted but insignificant tabloid story from the 1970s, which might be fun but is too light to satisfy Morris enthusiasts and not strong enough to bring others into his fold. Any life it has will probably play out on television, most definitely in the UK where much of the tale took place.
The subject is Joyce McKinney, a former Miss Wyoming who grew up in North Carolina, and a woman who claims her IQ is 168. Her 15 minutes of celebrity came in 1977, when she arranged the kidnapping of the Mormon man she had fallen in love with in the States but had suddenly disappeared to perform missionary duty in the U.K. With the help of a friend, she chained him to a bed in a Devon cottage and made love for three days.
It's arguable how much was consensual, since he was so indoctrinated by his church that he was frightened by any revelation of a sexual encounter. She served time in Holloway Prison and jumped bail by posing as a deaf mute.
Morris uses photographs from old British tabloid reports that reveal how sleazy the whole episode became. The occasional collages and written text work nicely, but the use of film clips unrelated to the case but tangentially linked to the words spoken by interviewees is too frequent and much too facile.
McKinney is a subject the viewer can easily laugh at: southern accent, mispronounced words, a perverse sense of recall, an outsized, smug personality. The other interviewees - the pilot who flew her over England, a tabloid journalist and a photographer who covered the case and investigated her impure past, an ex-Mormon critical of the church - add little to the narrative. By the time Morris speaks to Dr. Hong, the Korean who cloned her beloved dog nearly 30 years after the alleged unlawful imprisonment, her history is exhausted. The cloning incident feels like a hammer jabbing at her even further.
The most engaging portions of the film involve revelations about the indoctrination procedures of the Mormon Church, especially rules related to sexual activity. Perhaps not many people know about their special underwear.
Production companies: Air Loom Enterprises, Moxie Pictures
International sales: Submarine Entertainment, www.submarine.com
Producers: Julie Bilson Ahlberg, Mark Lipson
Executive producers: Robert Fernandez, Errol Morris, Angus Wall
Cinematography: Robert Chappell
Production designer: Steve Hardie
Editor: Grant Surmi
Music: John Kusiak