Director: Martin Scorsese (US)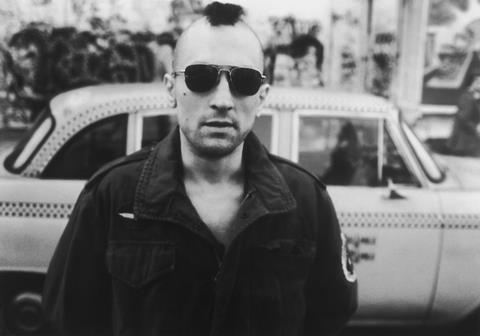 By 1976, Martin Scorsese had made four well-received features and, together with film-makers such as Francis Ford Coppola, Brian De Palma, George Lucas and Steven Spielberg, was at the vanguard of the so-called Hollywood renaissance.
Although still part of the studio system, this generation of directors flouted traditional Hollywood rules and ushered in a fresh voice, both in terms of uncompromising narratives and a visual language influenced by European and Asian cinema.
Scorsese's fifth feature, Taxi Driver, written by Paul Schrader, eloquently expressed these new ideas.
Its protagonist, vigilante cab driver Travis Bickle (a career-defining role for Robert De Niro), introduced a new breed of anti-hero, and his rampage across a corrupt New York City, painted in evocative shades of grey by cinematographer Michael Chapman, presented a morally ambiguous story that resonated with a modern audience.
Importantly, Taxi Driver's critical and financial success validated the approach of the American New Wave, and saw Scorsese and his peers being given unprecedented amounts of creative control.
Made for $1.7m, it grossed more than $28m in the US alone and garnered many accolades including the Palme d'Or and four Oscar nominations.
Often cited as one of the greatest films of all time, and named as "culturally, historically and aesthetically" significant by the US Library of Congress, Taxi Driver both defined a generation and remains a vital inspiration for emerging film-makers.