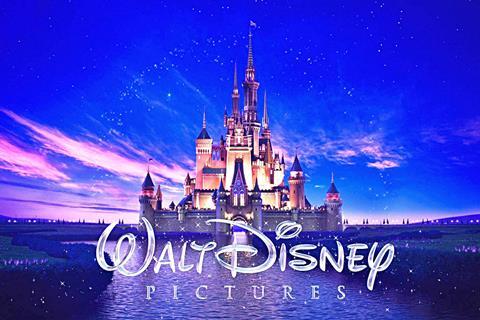 The Walt Disney Company's upcoming streaming platform and its technology and international channels are to operate under one division as the company announced a strategic reorganisation on Wednesday (March 14).
Effective immediately, the consolidation aligns the company with its growth priorities in the areas of technology and direct-to-consumer services and comprises four segments: the new direct-to-consumer and international operation under chairman Kevin Mayer; parks, experiences and consumer products under chairman Bob Chapek; media networks; and studio entertainment.
The studio entertainment business segment led by The Walt Disney Studios chairman Alan Horn that encompasses Walt Disney Animation Studios, Disney Live Action, Pixar Animation Studios, Black Panther creator Marvel Studios, Lucasfilm, Disney Theatrical Group, Disney Music Group, and theatrical distribution, remains virtually the same.
The sole change is that management of programme sales moves to the direct-to-consumer and international business segment.
"We are strategically positioning our businesses for the future, creating a more effective, global framework to serve consumers worldwide, increase growth, and maximise shareholder value," The Walt Disney Company chairman and CEO Bob Iger said.
"With our unparalleled studio and media networks serving as content engines for the company, we are combining the management of our direct-to-consumer distribution platforms, technology and international operations to deliver the entertainment and sports content consumers around the world want most, with more choice, personalisation and convenience than ever before."
Mayer has served as Disney's chief strategy officer since 2015. Chapek is the chairman of Walt Disney Parks and Resorts and assumes additional duties under the restructure.
The direct-to-consumer and international segment is the global multi-platform technology and distribution segment serving the studio and media networks groups, and encompasses the Disney-branded streaming service to launch in 2019, Disney's stake in Hulu, and the ESPN+ streaming service set to launch in spring. Senior vice-president Agnes Chu will move to the direct-to-consumer and international segment and continue to oversee programming for the upcoming streaming service.
BAMTECH, headed by Michael Paull, is developing the streaming platform and ESPN+ and will now house all consumer-facing digital technology and products across Disney as part of the segment.
Direct-to-consumer and international will comprise management of global advertising sales for Disney's media properties including ESPN, ABC, Freeform and the Disney Channels, which relocate from the media networks division.
Rita Ferro, president of advertising sales at Disney|ABC Television Group, and Edward Erhardt, president of global sales and marketing at ESPN, will report directly to Mayer. The new segment will also manage advertising technology operations across Disney's media properties, as well as programme sales headed by Janice Marinelli, whose purview includes global distribution of film and television content to the streaming service, Hulu and Movies Anywhere.
The international channels including the international Disney Channels will also be consolidated into the new business segment. The Walt Disney International team of regional managers across EMEA, Asia and Latin America will report to Mayer.
Disney's media networks segment is co-chaired by Ben Sherwood, president of Disney|ABC Television Group, and James Pitaro, who was recently named president of ESPN and previously served as chairman of Disney consumer products and interactive media. The segment will remain virtually the same, with the exception of the international Disney Channel operations, which move to the direct-to-consumer and international segment, along with management of global advertising sales/technology.
The Walt Disney Company expects to transition to financial reporting under the new structure by the beginning of fiscal 2019.