Dir: Analeine Cal y Mayor. Canada-Mexico. 2013. 92mins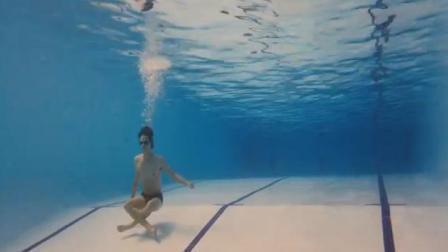 An engagingly quirky left-field comedy drama, the episodic The Boy Who Smells Of Fish is a gentle charmer punctuated with a series of nicely judged performance and an increasing sense of magical realism. Its drifting nature and knowing sense of the surreal may make it too niche for some distributors, but a strong cast and great sense of style will make it appealing to festivals.
The credits sequence water-bound Esther Williams-style music routing, however, wraps things up very nicely indeed.
The film – blessed with a rather unwieldy title that may have some bemused – had its world premiere at the Miami International Film Festival, where the Mexican themes and Spanish origins struck a chord with audiences.
Mexican director Analeine Cal y Mayor's debut film toys with the 'illness-of-the-week' genre as it details the strange illness Mica (played as a young adult by Douglas Smith, from HBO's Big Love) is inflicted with. Born with the strange infliction of Trimethylaminuria – a real ailment it seems – that means he unfortunately smells of fish.
But any suspicion that it might head into maudlin territory are punctured by the fact that Mica grows up in a suburban museum dedicated to fictitious Mexican crooner Guillermo Garibai, run with delightful enthusiasm by his loving mother (beautifully played by Ariadna Gil). The quirky backdrop – featuring great design by Elisa Sauvé – adds to the genial sense of whimsy, emphasised by the fact that Mica sports a pine air freshener, usually found hanging in cars, round his neck, and makes the film genially watchable rather than dramatically compelling.
As he grows older he has regular therapy sessions (a nice cameo from Carrie-Anne Moss as his warm-hearted therapist) and starts a tentative relationship with Laura (a charming Zoe Kravitz), a school friend as a child who he meets again as an adult at the local swimming pool where he likes to spend time submerged…all emphasising the 'fish-out-of-water' theme.
The rather rushed climax sees the singer Garibai (Gonzalo Vega) arrive on the scene to act as a matchmaker between Mica and Laura, bringing proceedings to an engagingly oddball end but also a suspicion that the structure is slightly off and more over-the-top kitsch whimsy might have helped reinforce the humour. The credits sequence water-bound Esther Williams-style music routing, however, wraps things up very nicely indeed.
Production company/contact: Rhombus Media, www.rhombusmedia.co
Producers: Niv Fichman, Stacy Perskie
Screenplay: Javier Gullon, Analeine Cal y Mayor
Cinematography: Gregory Middleton
Editor: Nayeli Garci-Crespo
Production designer: Elisa Sauvé
Music: Benoit Cherest, Greg Morrison, Yamil Rezc
Main cast: Douglas Smith, Zoe Kravitz, Ariadna Gil, Don McKellar, Carrie-Anne Moss, Kim Ly, Gonzalo Vega