Dirs: Allison Berg and Frank Keraudren. US. 2013. 102mins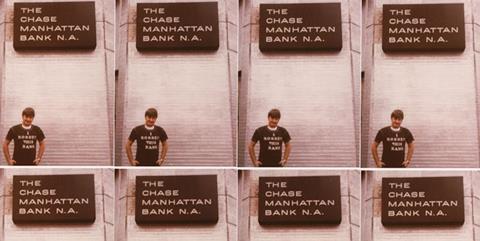 The Dog, by Allison Berg and Frank Keraudren, is the prequel and sequel doc to Sidney Lumet's 1975 classic, Dog Day Afternoon, narrated by the robber himself. It is also a hyperbolic autobiographical declamation in classic Brooklynese that makes Lumet's film about a failed bank heist look tame.
You could call this doc verite style, with the caveat that much of what Wojtowicz tells us may not be true.
The Dog, John Wojtowicz's name for himself, is packed with enthralling archival imagery, and told with a swagger that would impress Donald Trump. The documentary should travel well on the cinephile festival circuit, while other natural outlets will be midnight shows and VOD, since the uninterrupted vocal obscenity might make cable channels wary. For the same reason, major award nominations are a long shot.
The films sections on Wojtowicz's collisions with gay organisations and sex change surgery could also bring it to the LGBT public.
Wojtowicz was the shameless instigator of the notorious botched Brooklyn bank robbery in August 1972 that led to hostage-taking and a 14-hour standoff with police that drew thousands of onlookers, plus live television coverage. Since his release from prison, he dined out on that adventure – or tried to – making the most of his 15 minutes of fame. "I'm the bank robber. Fuck Al Pacino," he declares.
The Dog – pronounced "dawg" when Wojtowicz says it – is the tale from the dog's mouth, outrageous even by the standards of criminal pathology. Wojtowicz (1945-2006) found out he was gay while he was in the army.
He had two gay weddings before there was a gay constituency for same-sex marriage, plus a marriage to a woman who bore his two children. His Italian mother (in an intrepid supporting role here) stuck with him through it all, even visiting the bank while "Johnnie" held hostages there with a shotgun, trying to raise money for his male wife's sex change operation. And he was willing to talk about it all, always haggling over his price.
Wojtowicz had the timing of a stand-up comic, plus greater stamina (and the vanity to match) – and far more material. If Dog Day Afternoon was drama, The Dog is sheer comedy. The humor bar for docs may not be high, but The Dog is as funny a documentary as you'll find, fueled by Brooklyn malapropisms – like an audition for an amateur gay production of Guys and Dolls.
You could call this doc verite style, with the caveat that much of what Wojtowicz tells us may not be true. With a vast visual and reportorial archive to check the facts, the film takes us through Wojtowicz's service as a soldier in Vietnam, where 90% of his unit died in one attack, and through the early days of gay activism. Wojtowicz claims that, when manning the door of the Gay Firehouse in Greenwich Village, he had a first shot at sex with whoever walked in.
Never sacrificing a zinger line, Berg and Keraudren unearth plenty of drama. Pictures of Wojtowicz's first gay wedding show him in his army uniform. He and his two plotters watched The Godfather for inspiration before storming the Brooklyn bank in 1972. Wojtowicz was gang-raped in prison, where he served six years and met his second gay wife, a jailhouse lawyer who got his sentence cut in half. When he got out and needed a job, he applied to be a bank guard at Chase Manhattan, which turned him down.
We also learn that Wojtowicz took pride in being a pioneer for gay rights. "A guy robbing a bank. It was like gay liberation right down your throat," he bragged. Gay activists thought differently – he was a criminal, a bank robber and an embarrassment.
The comic pace falters toward the end of The Dog, as an ailing Wojtowicz cares for his older epileptic brother, who lived in institutions since childhood. Sentimentality seeps in and the facts toward the end of his life aren't clear. Yet for most of this wild doc, you're listening to an egomaniac's original take on My Way, delivered by a man who had more confidence than Sinatra.
Production company: Unleashed Films LLC
International Sales: Submarine Entertainment www.submarine.com
Producers: Allison Berg, Frank Keraudren
Cinematography: Amanda Micheli, Nim-Rod Bachar, Wolfgang Held, Pete Ginsburg, Axel Baumann
Editor: Frank Keraudren