Dir/scr: Kirby Dick. US. 2011. 93mins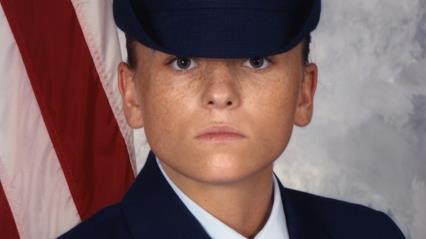 Kirby Dick won't be the US military's first choice for its next recruiting film. Dick's documentary, The Invisible War, puts the US Defense Department on a sex offenders' list - the relentless, troubling doc alleges, with piles of evidence and testimony, that the worst casualties for women in the service take place off the battlefield. A female soldier in a war zone is at greater risk of being raped by a fellow soldier than dying under enemy fire. Recruits who sign up for adventure and a job don't know this.
The trail of tears in The Invisible War might seem like a doc dirge, except for the surprises, all of them grim.
The shock effect of thousands of women raped and beaten by fellow soldiers could bring worldwide attention to the scandal. The exhaustive doc has American and French television platforms as production partners, yet pro-military election fervor in the US could risk drowning out any outrage that comes from the film's revelations.
During recent wars, Americans have tended not to go to films about Iraq or about their troops. The Invisible War can probably still expect a long tour through festivals and arthouse exposure, with television to follow.
Dick surveys the sexual battlefield in interviews with female veterans (many from military families) who say they joined the ranks out of idealism and ended up beaten and raped. Twenty per cent of females in the military meet that fate, according to military statistics.
One whom we meet is Ariana Klay, a marine officer gang-raped by a senior officer and his friend after returning from Iraq. Another was drugged and raped repeatedly by military police in Alaska while in the Navy, the service branch of "An Officer and a Gentleman." In the Coast Guard, Kori Cioca was raped by a supervisor who dislocated her jaw when he punched her. The testimony is poignant.
Richly dramatic details could turn any of these horror stories into a fictional remake. More tales of violence are out there, the filmmakers tell us, since most attacks go unreported and the percentage of sexual offenders among military recruits is double that of the general population.
The trail of tears in The Invisible War might seem like a doc dirge, except for the surprises, all of them grim. Women talk about fellow officers who demanded sex, and expected impunity. A male Navy veteran also testifies to being raped in a mess hall by fellow recruits – 20,000 male US soldiers were sexually assaulted by troops in 2009, one study says. A former Marine says she was told to endure the abuse, that "marines suck it up" - not the most dignified image.
As women provide details that they can't forget, commanders and other officials are officious and evasive, making robotic assurances that wrongdoers are being prosecuted. Statistics indicate otherwise, although women who complained about attacks and abuse tended to be punished. In the doc, Kori Cioca is denied treatment for physical injuries.
Filmed in the unforgiving precision of high-definition video, the women veterans seem under the glare of interrogation once again.
To their chagrin, the most empty official-ese on sexual predation comes from a woman, Dr. Kaye Whitley, the top military official assigned to the address the crisis, who minimizes its seriousness and her own expertise. The wary Defense Department refuses to let her testify when Congress finally holds hearings on the problem.
By the time the action moves to Washington, The Invisible War becomes less of a j'accuse revelation and more of a procedural march to an overdue solution. Although Congress isn't cinematic here (and hasn't put much of a dent in the problem), the tales of unpunished abuse don't lose their drama from being told to the elected officials.
The armed forces change direction slowly, like an aircraft carrier. In the meantime, the women abuse victims offer unambiguous advice to other women – don't even think of singing up.
Production companies: Chain Camera Pictures. Regina Kulik Scully & Jennifer Siebel Newsome, ITVS, Rise Films, Fork Films Cuomo Cole Productions, Canal Plus
International sales: RoCo Films, www.rocofilms.com
Producers: Amy Ziering, Tanner King Barklow
Executive producers: Regina Kulik Scully, Jennifer Siebel Newsome, Geralyn White Dreyfous, Abigail Disney, Maria Cuomo Cole, Sarah Johnson Redlich, Teddy Leifer, Sally Jo Fifer, Nicole Boxer-Keegan
Co-Executive Producer: Kimball Stroud
Cinematography: Thaddeus Waddleigh, Kirsten Johnson
Editors: Doug Blush, Eric Boonstra