Dir/scr: Peter Hedges. US. 2012. 105mins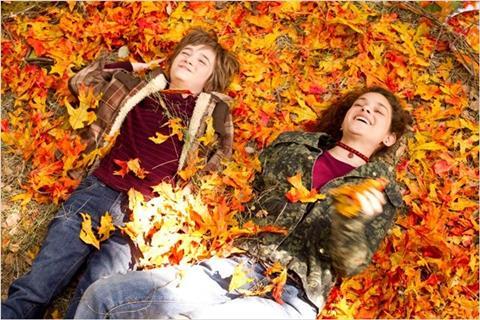 Giving Disney family drama a magic realist twist, The Odd Life of Timothy Green is an earnest but flimsy modern day fable about the joys and sorrows of parenting and childhood. With a tendency towards tweeness, it seems more likely to work for adults than kids - and even the adults may prefer to wait until this slight offering from filmmaker/novelist Peter Hedges is available on video and TV.
Timothy's own destiny is flagged fairly early on, leaving the story nowhere much to go.
Disney opens Timothy in North American cinemas on August 15, allowing the studio at least a couple of weeks to catch school holiday audiences. International openings through the autumn may leave the film, with its mid-level cast, struggling to get noticed.
Based on a story by children's author Ahmet Zappa, the film opens with young marrieds Cindy (Jennifer Garner ) and Jim Green (Australian Joel Edgerton, from Animal Kingdom) learning that they can't get pregnant. That night, they symbolically bury their hopes for a child in their garden - and the next morning Timothy (C J Adams, from Hedges' Dan In Real Life), a charming 10-year-old with leaves mysteriously attached to his ankles, appears in their house.
Directing from his own script, Hedges (best known for his About A Boy screenplay) lets the story of Timothy and his new extended family unfold at a leisurely pace. Against the backdrop of a golden autumn in a quaint country town Cindy and Jim learn what it means to be parents and Timothy deals with childhood concerns including bullies and girls. He also provides Forrest Gump-style life lessons that help the townsfolk cope with the threat of impending hard times.
Timothy's own destiny is flagged fairly early on, leaving the story nowhere much to go. And while Adams has a beatific smile that's hard to resist the adult actors don't find much to work with in their mostly stock character roles.
Production companies: Walt Disney Pictures
Worldwide distribution: Walt Disney
Producers: Jim Whitaker, Scott Sanders, Ahmet Zappa
Executive producers: John Cameron, Mara Jacobs
Director of photography: John Toll
Production designer: Wynn Thomas
Editor: Andrew Mondshein
Costume designer: Susie Desanto
Music: Geoff Zanelli
Website: http://disney.go.com/the-odd-life-of-timothy-green
Main cast: Jennifer Garner, Joel Edgerton, C J Adams, Odeya Rush