Dirs: Jean-Pierre & Luc Dardenne. Belg-Fr-Italy. 105mins.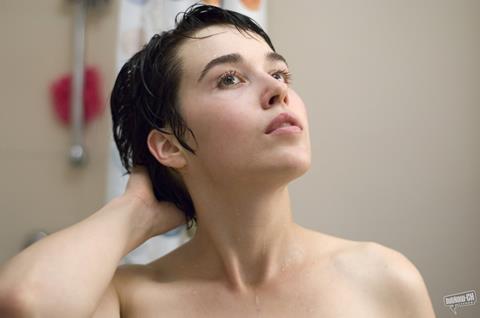 Fake marriages undertaken to get Belgian citizenship are the subject of the Dardenne brothers' latest drama, which starts as rivetingly as any of their films and then, an hour in, spins into an unexpected and unsatisfying direction. Set in the city of Liege, a far less gloomy location than the industrial grime of their hometown Seraing, the film will disappoint fans of their last few films, notably L'Enfant which won the Palme d'Or in 2005 and was a strong arthouse seller around the world.
The Dardenne name will guarantee a certain profile for Lorna's Silence but critical response will be more varied than usual, a factor which could make it hard for distributors to find audiences for a film which is already challenged by the tough subject matter and two-language soundtrack.
The subject of migration throughout Europe has been a fixture in festival schedules for some years now, with auteurs from Ken Loach to Fatih Akin to Lukas Moodysson tackling the plight of immigrants in recent films. The Dardennes themselves addressed the exploitation of illegal immigrants to Belgium in La Promesse in 1996.
Here Lorna (Dobroshi) is a young Albanian woman living in Belgium who has just secured her citizenship from a sham marriage with a strung-out junkie called Claudy (Renier). Local mobster Fabio (Rongione), who engineered the marriage and paid Claudy for his part in the deal, is planning to kill Claudy in a staged overdose so Lorna can marry a Russian Mafioso who wants his citizenship in a hurry and will pay highly for it.
Lorna's Albanian boyfriend Sokol (Ukaj) spends most of his time on jobs for hire around Europe and the two of them are saving all their funds with a view to opening a snack bar together in Liege.
Despite all this exposition, the heart of the first hour is a growing affection between Lorna and Claudy, who has decided to go cold turkey and begs her for help and affection. She reluctantly gets him to hospital and persuades a skeptical Fabio that, if she gets a quickie divorce from Claudy, his death will be unnecessary and she can marry the Russian regardless. Meanwhile, she convinces Claudy that if they make it look like he is beating her up, she will be granted a quickie divorce.
Sure enough, the divorce comes through, but when the lovelorn Claudy finds out, he threatens to start using again and the two have sex. The following morning, he buys a bicycle and she runs alongside him, happy in a newfound trust.
This first hour is classic Dardenne, slowly feeding us information about Lorna's situation and building up another of the classic human dilemmas of which their films are composed with neorealist honesty and telling details.
But in the very next scene, the brothers skip forward in time - a sudden and shocking temporal shift which is deliberate on the part of the film-makers and effectively serves to explain Lorna's resulting mental decline. But it also kicks off a convoluted second half in which her behaviour becomes increasingly erratic, which is disengaging and distracting for an audience.
Needless to say, the acting is fine. Kosovo-born Dobroshi is luminous in a largely silent performance as the crumbling Lorna, and Dardenne regular Renier is always compelling. Other Dardenne favourites also appear including Oliver Gourmet in a cameo as a cop questioning Lorna after Claudy's death and Morgan Marinne as Fabio's surly sidekick.
Production companies
Les Films Du Fleuve
Archipel 35
Lucky Red
International sales
Celluloid Dreams
(33)1 49 70 03 70
Producers
Jean-Pierre
Luc Dardenne
Denis Freyd
Screenplay
Jean-Pierre
Luc Dardenne
Cinematography
Alain Marcoen
Production design
Igor Gabriel
Editing
Marie-Helene Dozo
Main cast
Arta Dobroshi
Jeremie Renier
Fabrizio Rongione
Alban Ukaj
Morgan Marinne
Olivier Gourmet