The UK's specialist distributors are competing to secure screens for their arthouse and foreign-language fare in a squeezed exhibition sector. Geoffrey Macnab reports.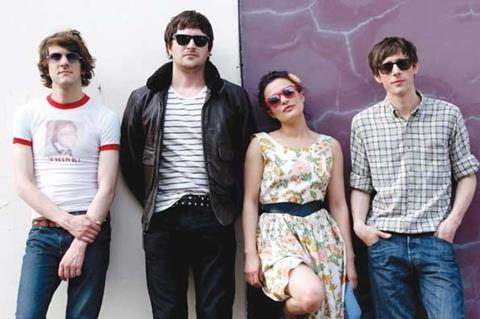 The decision by London-based arthouse distributor ICA Films this spring to withdraw from new acquisitions underlined once again just how tough the UK's specialist sector has become. The ICA Films news followed the announcement from London arts centre The Barbican at the beginning of the year that it was closing two of its three screens "temporarily" as it undergoes refurbishment.
Up to 14 films a week are released in the UK, a figure that often includes four or five foreign-language titles. Specialist distributors are competing for space in an exhibition sector which ― in London's West End at least ― is chronically underscreened for arthouse product. Outside London, the picture doesn't look much rosier. "It is tricky to get dates now. A lot of the regional circuit that used to exist is now pretty much closed off to anything that is not pretty obvious," says Robert Beeson of New Wave Films, a UK arthouse distributor that has released such films as Claire Denis' 35 Shots Of Rum and Lucrecia Martel's The Headless Woman.
"As a programmer, you sometimes can't see the wood for the trees," says Jason Wood, contemplating the huge number of films vying for screen time. He heads Curzon Cinemas ― part of Curzon Artificial Eye ― which controls such key London sites as the Curzon Mayfair and Curzon Soho.
With screens closing, there is intense pressure on programmers such as Wood to find space for the specialist and foreign-language fare that the UK's small army of independent distributors continue to acquire. They want their films to go into established cinemas and be given proper runs. This, though,
is something the exhibitors can no longer guarantee. Curzon's programming used to be handled by City Screen. However, when Wood came on board last summer, Curzon took the programming in-house. Rivals now fear that Curzon is bound to give preference to Artificial Eye when it comes to booking new films.
"My task at Curzon is to have interesting films that also have a chance of attaining some commercial success. I am lucky Artificial Eye buy very good films," Wood says, citing pick-ups such as Andrea Arnold's Fish Tank, Peter Strickland's Katalin Varga and Michael Haneke's The White Ribbon. But he adds that when Artificial Eye titles under­perform, as happened with Mexican title I'm Gonna Explode, they will be taken off Curzon screens. "Preference isn't given. It's genuinely done on the strength of the film."
What is clear is that the cosy old notion of arthouse distribution in the UK has changed. No longer are films allowed to enter the market slowly, build word of mouth and gradually find their audiences.
Now, opening weekend figures are just as important as they are for Hollywood tentpoles. Distributors all know their rivals' figures. If someone else's film has flopped, they will argue forcefully with programmers for that film to be withdrawn and replaced with one of their own. "There is always a film waiting in the wings for something else to fail," says Wood. Beeson adds: "If [a film] hasn't worked on the first weekend, that's it ― you're out."
Too many films, too few screens, too little time for audiences to see them ― the problems are easy to diagnose. "It's not a sustainable model," says Beeson, adding that neither DVD nor video on demand provide much of a safety net.
One initiative that will create more screens in the UK is the joint venture between Curzon Cinemas and entertainment retailer HMV. The companies launched a digital three-screen hmv­-curzon cinema above a store in south-west London last year and have announced plans to roll out the concept further, which could result in as many as 20 new venues over the next few years.
And a new initiative from Soda Pictures aims to address the lack of distribution opportunities for UK films. The New British Cinema Quarterly (NBCQ) is a touring programme that will showcase the work of four British film-makers, with a new film screening each quarter at a minimum of 15 UK partner venues, accompanied by a Q&A from the director or associated talent.
The first film in the programme is Giles Borg's 1234, which launched NBCQ at the Glasgow Film Festival in February. The other films are Michael Whyte's No Greater Love, Nick Whitfield's Skeletons and a final film to be selected from this year's festivals.
The irony is that the squeeze on the UK indie sector is coming at a time when some are talking of a renaissance in UK arthouse cinema. There is still clearly a demand for specialist fare.
Programmers such as Wood and Jo Blair, senior programmer at City Screen ― whose London screens include the Ritzy, the Clapham Picturehouse and the Gate and which also programmes for the Everyman Media Group ― argue that distributors need to adjust their expectations. Rather than rely on traditional week-long bookings, distributors need to be more nimble. Targeted screenings, with events and Q&As accompanying them, are often more effective than traditional releases.
"One evening screening of a film can take as much money as you could over a weekend," Blair states. She cites Lucy Akhurst's Morris: A Life With Bells On, a comedy about morris dancing that no UK distributor had picked up. City Screen helped the producers to release the film, which has so far grossed around $188,000 (£125,000) at the UK box office. About $84,000 (£56,000) of that was from City Screen sites.
Distributors question whether event-style releasing is always appropriate. It works for documentaries with an agenda and an obvious target audience ― climate change drama-doc The Age Of Stupid, for example ― or for music films, but whether the model can be applied to arthouse films in general is
less clear cut.
ICA Films' decision to stop acquisition has prompted mixed responses from its distributor and exhibitor rivals. As the ICA cinema will continue to programme films, there may now be a greater chance of getting their own movies screened there.
"Looking at it with a very cold heart, I am sure it presents a business ­opportunity, but the reality is that most people are very saddened by it," Wood says. "The organisation has recently lost its way but I'm still not pleased to see it go."
Foreign-language releases in the UK
2005
201
2006
181
2007
187
2008
189
2009
161
Source: Rentrak
UK distributor market share
Number of distributors* in 2009
92
Market share claimed by top 20 distributors
99.09%
Total market share of other 72 distributors
0.91%
Source: Film Distributors' Association Yearbook 2010 / Rentrak. *Defined as releasing one or more titles to the theatrical market
Specialised* films in the UK and Republic of Ireland, 2008
Number of releases
351
Share of releases
67%
Gross box office
£77m
Share of gross box office
8.20%
Avge widest point of release
25
Source: UK Film Council Statistical Yearbook 2009 / Nielsen EDI data, RSU analysis. * As identified by the UK Film Council