Director: Errol Morris (US)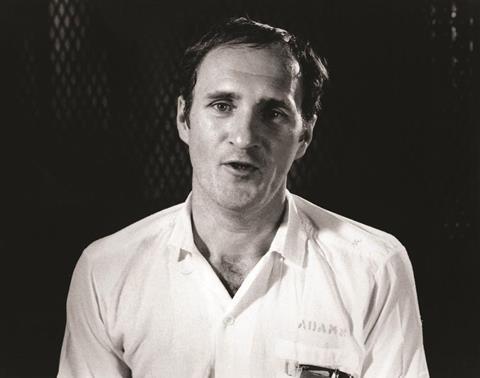 Few directors are foolish enough to believe their work has changed the world. In the case of Errol Morris, however, it happens to be true.
Billed as "the first movie mystery to actually solve a murder", Morris's non-fiction feature The Thin Blue Line explored the case of Randall Dale Adams, a drifter who was convicted for the murder of a Dallas policeman in 1976.
Morris approached his subject with a forensic eye, recording contradictory, Rashomon-like testimony from individuals who believed wholeheartedly in the truth of their statements.
He defied the purists of the documentary world by staging dramatic reconstructions and giving the project a film noir sensibility.
The haunting, hypnotic score by Philip Glass also makes a significant contribution to a film that remains as compelling as any narrative drama.
It effectively breaks down the orthodoxies of documentary film-making, suggesting that truth is sometimes better served by incorporating elements of fiction; or, at least, informed speculation. It proved a film could be an investigation in which its makers are obliged to go where the story takes them, and the viewers are required to develop a mind of their own.
Indeed, no viewer of The Thin Blue Line can be left in any doubt that Adams was the victim of a miscarriage of justice, and that the justice system itself was deeply flawed.
Within a year of its release, Adams was a free man; without Morris, there is every possibility he might have continued to languish in prison, protesting his innocence to deaf ears.
The Thin Blue Line's creative impact can be seen in the drama-documentaries drawn from real-life crimes that have since become a television staple. It blazed a trail for feature-length investigative reporting with a cause and an agenda; a powerful forum in an age when prime-time television reporting has increasingly become bite-size and reductive.
The fact the film itself became front-page news and brought about the release of an innocent man helped redefine what non-fiction film-making could be, and began a process that would turn documentaries into lucrative theatrical fodder worthy of awards consideration at the very highest level.
Few would have guessed, back in 1988, there would come a time when a documentary might gross in excess of $100m in North American theatres, and more than $200m globally — but that's exactly what Michael Moore's Fahrenheit 9/11 went on to achieve in 2004.
Errol Morris would eventually win an Oscar for The Fog Of War (2003) and has been an influence on subsequent documentary film-makers, from Moore, Laura Poitras and Kevin Macdonald to Carol Morley, Andrew Jarecki, Joshua Oppenheimer and beyond.
Over the past 40 years, the documentary has experienced a revolution in terms of form and achieved a commercial coming of age; changes that can be traced back to the impact of The Thin Blue Line.