Dir: Ben Affleck. USA. 2010. 123mins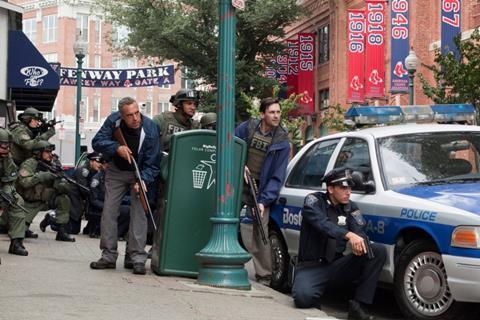 This works. Ben Affleck's high-octane, Boston-set crime drama may not have the thought-provoking ethical resonance of his first directorial outing, Gone Baby Gone; and it's not exactly treading new narrative ground in its central character – a good-guy bank robber who wants out but is persuaded to do one last job. But as an audience pleasing and teasing crime thriller with embedded romance, it doesn't put a foot wrong.
A film that is stylish, exciting, entertaining – and utterly conventional.
Two merits worth singling out are the tight script – by regular writing partners Affleck and Stockard together with tyro novelist-turned-screenwriter Peter Craig – and the spot-on casting. The role of heist-master with a conscience Doug MacRay is tailored for Affleck's sensitive hunk persona, but wherever you look there's a gem, from the depth Rebecca Hall gives to her account of Doug's love interest (on paper a potentially two-dimensional character) to Jeremy Renner (The Hurt Locker) as Doug's hotheaded brother-in-law and partner in crime Jem. Pete Postlethwaite and Chris Cooper shine in the brief scenes they're given – especially Cooper as Doug's jailbird father, whose magnetic two minutes of screen time deserves to be used in acting classes.
With the heft of Warner behind it, The Town should far exceed Gone Baby Gone's total worldwide haul of around $35 million when it rolls out in multiple territories this autumn, beginning with North America on 17 September. Auxiliary prospects appear equally robust.
An onscreen intro title informs us that the Boston blue-collar, traditionally Irish suburb of Charlestown produces more bank robbers and armoured carjack specialists per capita than anywhere else in the world (a guilty end caption also tells us that some very nice people live there as well). And then we're into the opening bank heist – an adrenalin-fuelled, bang-bang-edited sequence in which Doug, Jem and two regular accomplices, wearing ghoul masks, empty the coffers of a Massachusetts bank with near clinical precision.
Their only mistake is to take a hostage, young assistant manager Claire (Hall), to use in case they're jumped by police. They release her, blindfolded, but realising that she lives among them in Charlestown – one of several 'toonies', or yuppies, to have moved into the brownstone suburb – get nervous.
Not trusting the volatile Jem, who is prone to bouts of gratuitous violence, Doug agrees to check Claire out. Meanwhile FBI operative Agent Frawley (Jon Hamm from Mad Men) is closing in on the four accomplices. The inevitable romantic involvement between Doug and Claire, while it sounds far fetched, plays fresh and natural. In fact there's a sense of authenticity in everything from dialogue to setting that grounds the film's formulaic story and makes it mostly credible.
This is a world in which crime is a hereditary business, and the three heists which cadence the film serve not only as exhilarating action interludes but also as tokens of the fatalistic inevitability of the next hit: this is crime as addiction, in which the money, stuffed hurriedly into holdalls, is stolen but never (apparently) spent.
A magnificent editing job shadows the walk-and-gallop rhythm of the script, fast-paced but never incoherent in the thrilling car chases and heists and more measured in the romantic interludes and backstory-filling scenes like Doug's prison visit to his tough-skinned lifer father Big Mac (Cooper). The moody urban soundtrack and photography are able accomplices. Sure, there's a sense as the credits roll that we've had the wool pulled over our eyes by a film that is stylish, exciting, entertaining – and utterly conventional. But three out of four ain't a bad score.
Production companies: Warner Bros. Pictures presents in association with Legendary Pictures, GK Films, Thunder Road Film
Producers: Graham King, Basil Iwanyk
Executive producers: Thomas Tull, Jon Jashni, William Fay, David Crockett
Screenplay: Peter Craig, Ben Affleck, Aaron Stockard, based on the novel Prince of Thieves by Chuck Hogan
Cinematography: Robert Elswitt
Production design: Sharon Seymour
Editor: Dylan Tichenor
Music: Harry Gregson-Williams, David Buckley
Website: www.thetownmovie.co.uk
Main cast: Ben Affleck, Rebecca Hall, Jon Hamm, Jeremy Renner, Blake Lively, Titus Welliver, Pete Postlethwaite, Chris Cooper