The last year may have seen some costly underperformers in The Boat That Rocked and Green Zone but, as Leonard Klady reports, Universal-owned Working Title Films can draw on a stellar track record and a series of franchises to move forward.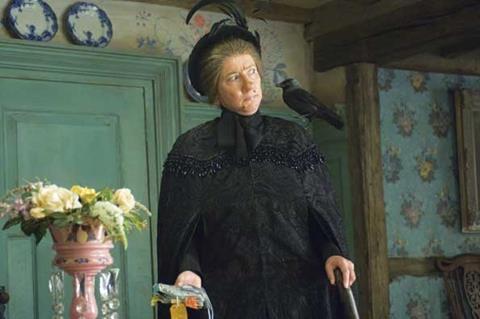 There is an over-riding consensus that the UK film industry consists of Working Title… and everyone else. While unquestionably a flip analysis, one immediately appreciates the substance of the observation.
Since the 1994 release of Mike Newell's Four Weddings And A Funeral, the company headed by Tim Bevan and Eric Fellner has produced films that have collectively generated more than $3bn in international theatrical box office.
Its string of global hits has included Notting Hill, Love, Actually, Burn After Reading, a couple of Mr Beans and a pair of diaries from Bridget Jones. No one in the UK can point to a comparable list of successes. For films of a certain ambition and cost, they are the go-to guys.
Its lofty perch is inarguable. Working Title retains the essence of a growth company — an entity striving to expand its reach artistically and commercially. Perceived as an outlet friendly to light entertainment, it has always been involved in a range of films beyond that, including literary adaptations, socially conscious dramas and family fare. And while none has produced a comparable breakout hit, the successes embrace Elizabeth, Dead Man Walking, Billy Elliot, Nanny McPhee, The Interpreter, United 93 and Atonement.
Its current release, Iraq War thriller Green Zone, also reflects a desire to make a mainstream film with serious underpinnings. Opening weekend box office, both in North America and internationally, indicate it will also fall far short of blockbuster status. After four weekends it had grossed $33.1m in domestic and $33.8m in international. Reported to have cost more than $100m to produce, Green Zone is looking at a net loss of at least $25m.
Then again, within a fortnight, family sequel Nanny McPhee & The Big Bang had opened in the UK where it took more than $10.8m in its first 10 days.
The origin of Working Title is typical of many UK companies, other than the fact most struggled and eventually succumbed to marketplace vicissitudes.
For most of its first decade the company, then run by Tim Bevan and Sarah Radclyffe, made a number of critical ­successes such as My Beautiful Laundrette and A World Apart. The films generated just enough cashflow to meet overheads, acquire new properties and court artistic relationships.
The two most significant productions of the period were Barton Fink and The Tall Guy. The former began an ongoing partnership with the Coen brothers while the latter provided the first big-screen writing assignment for Richard Curtis. Eventually both would provide the bedrock of Working Title's stability and it has continued to plant the seeds of future collaborations as seen in ­targeted appeal movies such as Ali G ­Indahouse, Billy Elliot, Hot Fuzz and Shaun Of The Dead.
Cementing relationships
The first major turning point for the company occurred in 1991 when it was acquired by PolyGram Filmed Entertainment. Three years later, with Four Weddings And A Funeral, it had its first global hit with blockbuster numbers in the UK, Germany and France.
The French success led to a significant funding/distribution arrangement with StudioCanal. Then, when PFE was sold to Seagram in 1999, Working Title was seen as an asset to be retained when Universal cherry-picked its inventory. That assessment proved richly rewarding.
In the US, Four Weddings And A Funeral was the surprise hit of 1994. Distributed by Gramercy Pictures (a joint venture of Polygram and Universal) it built slowly and steadily to a then-potent $53m box office and was nominated for best picture at the Academy Awards. In subsequent years, five more Working Title films have been nominated in Oscar's top category — Fargo, Elizabeth, Atonement, Frost/Nixon and last year's A Serious Man.
The stream of hits has allowed the company greater latitude to take risks, as evidenced by Green Zone. However, the less typical movies have had mixed results. The negative side of the ledger has included a strife-plagued adaptation of Captain Corelli's Mandolin and a failed attempt to turn the 1960s TV marionette series Thunderbirds into a film franchise. Last year The Soloist, State Of Play and Curtis' The Boat That Rocked (renamed Pirate Radio in the US) were disappointments.
Still, the hits have far outweighed the misses, with no indication of an imminent reversal of fortunes. Besides Nanny McPhee & The Big Bang, there are new instalments due in the Johnny English and Bridget Jones franchises that can only extend Working Title's longevity.
Working Title's Top 25 at the international box office
Title
Year
Int'l Gross
1
Notting Hill
1999
$247,638,548
2
Bridget Jones: The Edge Of Reason
2004
$223,691,531
3
Bean
1997
$211,239,959
4
Bridget Jones's Diary
2001
$210,026,602
5
Mr Bean's Holiday
2007
$196,434,177
6
Four Weddings And A Funeral
1994
$190,194,977
7
Love, Actually
2003
$188,495,625
8
Johnny English
2003
$132,310,420
9
Burn After Reading
2008
$103,060,388
10
The Interpreter
2005
$91,245,915
11
About A Boy
2002
$89,146,664
12
Billy Elliot
2000
$87,285,000
13
Pride & Prejudice
2005
$82,545,846
14
Atonement
2007
$78,445,587
15
Nanny McPhee
2005
$75,261,630
16
French Kiss
1995
$59,530,132
17
Elizabeth: The Golden Age
2008
$58,484,148
18
40 Days And 40 Nights
2002
$57,152,885
19
State Of Play
2009
$54,427,434
20
Elizabeth
1998
$52,067,943
21
United 93
2006
$44,799,730
22
Dead Man Walking
1995
$43,701,011
23
Captain Corelli's Mandolin
2001
$36,569,000
24
Green Zone
2010
$33,800,000*
25
The Boat That Rocked
2009
$29,455,184
* Still on release, estimated gross at April 4
Working Title (Gross by selected territory)
TITLE
YEAR
AUSTRALIA
FRANCE
GERMANY
ITALY
JAPAN
S KOREA
MEXICO
SPAIN
UK
INT'L CUME
Green Zone †
2010
$5,690,198
—
$2,425,486
—
—
$3,730,181
—
$3,863,726
$8,318,056
$33,800,000
A Serious Man
2009
$924,157
$4,536,019
$2,018,856
$4,053,165
*
$13,327
$137,742
$1,385,360
$2,947,610
$21,481,359
The Soloist
2009
$806,855
$314,863
$392,022
*
n/a
$769,505
$581,185
$86,723
$1,913,971
$6,192,740
State Of Play
2009
$5,629,767
$6,165,493
$4,418,118
$3,434,301
$5,702,548
$779,648
$1,643,424
$5,928,027
$8,615,899
$54,427,434
The Boat That Rocked
2009
$4,205,860
$7,554,735
$1,978,848
$1,380,775
$715,269
*
*
$227,096
$9,218,671
$29,455,184
Burn After Reading
2008
$6,918,718
$13,127,212
$12,614,058
$9,007,910
$6,399,271
$217,338
$1,863,287
$9,899,325
$12,712,811
$103,060,388
Definitely, Maybe
2008
$4,170,802
$658,739
$1,321,636
$134,760
*
$1,189,897
$901,265
$303,192
$5,681,667
$23,292,575
Elizabeth: The Golden Age
2008
$4,482,879
$1,055,507
$5,043,752
$6,752,653
$5,851,100
$1,274,983
$707,240
$2,458,037
$10,346,837
$58,484,148
Frost/Nixon
2008
$1,353,398
$505,486
$801,031
$868,947
$486,300
$97,641
$146,021
$451,337
$2,851,082
$9,522,555
Atonement
2007
$9,498,159
$2,689,939
$4,261,821
$1,495,746
$1,026,293
$1,494,118
$730,033
$6,145,095
$24,093,827
$78,445,587
Mr Bean's Holiday
2007
$13,956,575
$8,429,598
$24,835,359
$7,493,771
$4,132,725
$961,681
$4,800,896
$9,839,009
$43,972,933
$196,434,177
United 93
2006
$1,365,330
$4,582,709
$2,070,939
$3,186,571
$7,693,590
$474,093
$2,423,826
$3,579,543
$5,348,575
$44,799,730
Nanny McPhee
2005
$6,437,095
$5,664,327
$5,881,634
$1,411,623
$2,248,990
$1,463,877
$1,752,207
$2,706,557
$29,183,838
$75,261,630
Pride & Prejudice
2005
$5,332,567
$3,122,647
$7,144,454
$5,373,436
$3,322,259
$5,865,670
$871,013
$3,726,496
$26,561,151
$82,545,846
The Interpreter
2005
$5,538,473
$6,711,467
$10,020,969
$6,980,415
$3,695,728
$1,890,317
$3,482,374
$8,356,725
$13,806,013
$91,245,915
Bridget Jones: The Edge Of…
2004
$14,326,857
$16,695,601
$17,871,902
$15,073,962
$11,984,088
$9,462,984
$1,201,622
$10,816,242
$68,224,580
$223,691,531
Thunderbirds
2004
$1,108,690
*
$80,899
*
$7,424,362
*
$462,672
$347,802
$10,170,885
$21,463,389
Shaun Of The Dead
2004
$1,204,034
$880,453
$1,077,446
*
*
*
*
$62,458
$12,349,489
$16,086,254
Love, Actually
2003
$13,956,093
$6,416,783
$14,402,665
$8,186,390
$14,224,088
$9,128,001
$1,076,161
$9,096,339
$62,671,632
$188,495,625
Johnny English
2003
$7,565,128
$7,970,580
$20,834,201
$4,714,301
$2,970,967
$973,342
$3,264,909
$6,392,073
$31,153,182
$132,310,420
About A Boy
2002
$5,563,269
$3,122,476
$13,419,965
$5,814,024
$6,353,114
$1,396,648
$955,892
$2,309,053
$24,344,674
$89,146,664
Ali G Indahouse
2002
$2,285,161
$516,721
$2,704,993
$15,248
$83,720
*
*
$638,433
$14,629,353
$25,936,616
40 Days And 40 Nights
2002
$2,096,910
$6,761,043
$12,968,674
$2,448,532
*
$235,248
$1,375,306
$2,564,517
$7,717,750
$57,152,885
Captain Corelli's Mandolin
2001
$2,431,066
$718,359
$1,095,065
$1,699,213
$5,572,377
$313,384
$766,148
$1,208,767
$14,041,207
$36,569,000
Bridget Jones's Diary
2001
$11,351,686
$17,385,731
$22,524,651
$12,228,761
$17,825,054
$2,021,520
$1,629,304
$11,830,932
$60,296,418
$210,026,602
Billy Elliot
2000
$3,815,488
$13,196,871
$7,111,068
$5,801,512
$4,297,507
$1,095,587
$1,729,961
$7,426,366
$25,509,002
$87,285,000
O Brother, Where Art Thou?
2000
$1,128,685
$2,553,467
$2,175,956
$2,002,423
$2,032,554
$162,193
$105,795
$2,418,654
$4,061,412
$20,470,163
High Fidelity
2000
$1,862,190
$732,725
$2,363,808
$522,432
$356,183
*
*
$884,574
$7,264,203
$20,604,608
Notting Hill
1999
$13,842,943
$25,046,449
$30,431,441
$19,129,512
$14,993,996
$3,043,901
$4,326,987
$12,736,656
$49,621,937
$247,638,548
Elizabeth
1998
$4,331,238
$744,814
$3,635,051
$3,151,202
$15,807,893
$361,880
$1,276,497
$1,145,943
$9,083,335
$52,067,943
The Big Lebowski
1998
$1,062,750
$4,433,059
$3,682,404
$3,724,177
$738,176
$58,827
$196,888
$2,865,730
$3,100,161
$28,690,764
The Borrowers
1997
$3,302,592
$3,695,956
$2,132,933
$149,310
$1,382,181
n/a
$903,904
$1,186,682
$12,430,825
$31,426,243
Bean
1997
$19,115,055
$20,608,534
$33,164,865
$20,504,605
$12,289,489
$629,863
$844,310
$9,015,115
$28,969,293
$211,239,959
Fargo
1996
$1,867,505
$4,141,126
$2,780,423
$1,326,324
$1,774,321
$514,038
$286,250
$2,173,478
$2,527,718
$26,636,816
Dead Man Walking
1995
$3,108,925
$1,630,531
$5,244,959
$4,563,868
$4,420,232
$1,157,848
$2,283,504
$5,570,678
$4,288,592
$43,701,011
French Kiss
1995
$3,492,849
$3,135,918
$13,306,766
$4,248,748
$5,148,667
$2,565,041
$581,481
$4,181,015
$3,056,721
$59,530,132
The Hudsucker Proxy
1994
$446,306
$2,077,284
$1,013,621
$2,189,010
$1,177,155
$279,177
$38,448
$713,897
$669,797
$12,121,631
Four Weddings And A Funeral
1994
$16,142,258
$34,818,291
$28,724,065
$7,201,374
$4,635,953
$1,701,201
$639,134
$8,747,585
$42,430,360
$190,194,977
† Green Zone figures (including an estimated int'l cume total) correct as of April 6, 2010 — not yet released in some territories at time of going to press. * No theatrical release