Dir/scr: Michael James Johnson. US. 2014. 76mins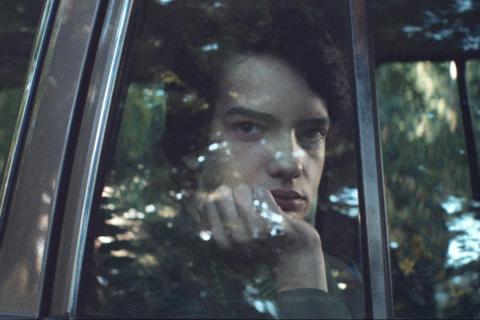 Kodi Smit-McPhee is gloomily spot-on as an emotionally tortured teen doing his best to try and deal with the death of his father in Michael James Johnson's feature debut The Wilderness Of James, a film that may well tread familiar indie drama territory, but does so with a good deal of sensitivity and class.
Kodi Smit-McPhee has the brooding, soulful, charm to work well as the tormented James.
The film, which premiered at SXSW, is smartly cast – it also features Virginia Madsen and Danny DeVito – which could help sales, while Smit-McPhee's rising profile (he plays a similar role to the one he played in last year's A Birder's Guide To Everything) reinforces the film's credentials. Niche distributor sales may be a possibility, while the film should also play at further film festivals.
Smit-McPheeplays James, a young man whose enthusiasm for nature is his only way keeping as association with his dead father who used 'wilderness' as a metaphor for emotions. James likes to go off on solitary walks, sketching dead things in a book (as young folk are prone to do). He doesn't really get on with his mother (Virginia Madsen) who sends him on visits to a psychiatrist. (Danny DeVito in a nice cameo performance).
James almost sleepwalks through his life – he meets Val (Isabelle Fuhrman), a girl he spotted at his therapist's office and Harmon (Evan Ross), a musician who lives at a skateboarders' squat – and while there are hints the film might head off into darker territory Johnson in fact keeps the film quite straight-forward, relying on mood and atmosphere rather than a dramatic story arc.
Kodi Smit-McPhee has the brooding, soulful, charm to work well as the tormented James, while the songs by Alex Somers and Sigur Ros's Jonsi help give the film an additional dash of indie class.
Production Companies: Super Crispy Entertainment, Kamp Grizzly
International sales: CAA, www.caa.com
Producers: Jonathan Schwartz, Andrea Sperling
Executive producers: Nick Frenkel, Glenn Howerton
Cinematography: Adam Newport-Berra
Editor: John-Michael Powell
Production designer: David Storm
Music: Jonsi and Alex
Main cast: Kodi Smit-McPhee, Isabelle Fuhrman, Evan Ross, Virginia Madsen, Danny DeVito