Tiffcom contents market (Oct 20-22) is shaping up to be a big draw as Japanese buyers stay close to home.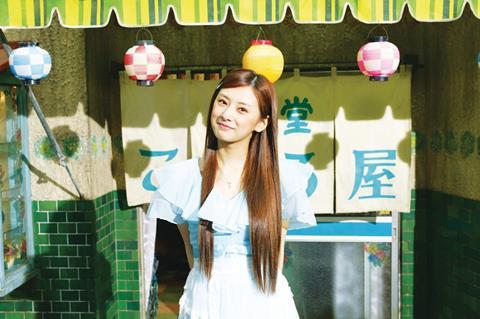 Now in its sixth edition, the Tiffcom contents market (October 20-22) aims to bridge the widening gap between the Japanese and international film industries.
"The Japanese buyers are still travelling but in smaller numbers, so Tiffcom offers a chance to meet more companies"

Virginia Leung, Distribution Workshop
Despite global economic gloom, the number of exhibitors at this year's Tiffcom has increased slightly to 209, of which 60% are Japanese companies and 40% are from overseas. The number of pre-registered buyers has reached 3,000, compared to just over 2,000 last year, around two-thirds of which are Japanese.
Previous editions of the market have leaned towards selling Japanese content, including films, TV, manga, anime and digital media. Although last year's edition felt bigger and busier than Pusan's Asian Film Market, it also had a smaller proportion of foreign participation than the Korean event, in which two-thirds of visitors are from overseas.
However, Tiffcom has been working hard to lure overseas exhibitors and the recent decline in the number of Japanese buyers at other international markets has helped that effort. This year, the market has attracted high-profile sellers including Wild Bunch, Memento Films, EuropaCorp, Celluloid Dreams, Fortissimo Films and Pathé International.
Japanese sellers, which only a few years ago attended the market out of a sense of obligation, now regard it as an indispensable event.
"We had a fantastic experience last year. It's a great place to sell to Asian territories before the AFM," says Joe Ikeda of Asmik Ace, which last year sold comedy The Handsome Suit to a string of Asian buyers.
More Hong Kong and other Asian sellers are also being drawn to the event, although Korean participation is low as Tiffcom comes on the heels of Pusan.
For the first time this year, Tiffcom will also host a large delegation of 15 mainland Chinese companies.
"Tiffcom offered an attractive package for sales companies this year, although so did Pusan, so we decided to attend both events," says Virginia Leung, sales chief at Hong Kong-based Distribution Workshop. "The Japanese buyers are still travelling but in smaller numbers, so Tiffcom offers a chance to meet more companies." A further draw for overseas visitors is co-production market Tokyo Project Gathering, which has seen a huge improvement in the quality of projects in recent years.
This year's line-up includes Hirokazu Kore-eda's Brazilian co- production Ship Is Yet To Come, and an adaptation of Slumdog Millionaire author Vikas Swarup's novel Six Suspects, produced by UK-based Starfield Productions.
Along with the festival, Tiffcom is held as part of CoFesta, a bumper gathering of 18 content-related events, so if visitors tire of Roppongi Hills they can wander over to Akihabara to sample Japanese manga or head to the Shinagawa Prince Hotel for music.
Similar to Entertainment Expo, held in March in Hong Kong, this co-ordination of events enables Tiffcom to strengthen ties between the film business and related industries.
"This year we're co-operating with TAM [Tokyo Asia Music Market] on a seminar that will examine collaboration between the music and film industries," explains Tiffcom director Mika Morishita. The seminar will focus on Taiwanese mega-hit Cape No. 7, starring Japanese singer Kosuke Atari, as an example.
Other seminars, to be held over two days on October 19-20, include sessions on the challenges of selling Japanese movies, format sales of Japanese TV programmes, Japanese anime, Sino-Japanese co-productions and an interview with Darren Star, the executive producer of Sex And The City television series and movie.