Festival organisers announced its gala screenings ahead of the Los Angeles event set to run from July 9-19.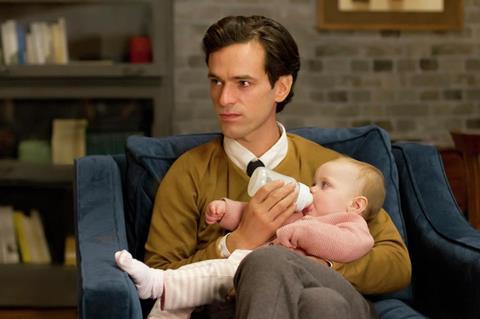 Tig is a documentary about stand-up comedienne Tig Notaro who became an overnight sensation when she turned her cancer diagnosis into a stand-up set. François Ozon's melodrama The New Girlfriend closes the festival.
Additional gala screenings include Sebastián Silva's Berlin Teddy Award winner and US Dramatic Centerpiece Nasty Baby starring Silva and Kristin Wiig as well as Alanté Kavaïté's Sundance selection and International Centerpiece The Summer Of Sangaile.
Peter Greenaway's Eisenstein In Guanajuato is also an International Centerpiece and the Documentary Centerpieces are Best Of Enemies by Morgan Neville and Robert Gordon and Malcolm Ingram's Out To Win.

"This year's gala selections underline the fact that our community is empowered openly identifying as LGBT," said Outfest interim executive director Christopher Racster.
"The programme truly represents Outfest's commitment to use the power of film to reflect our community, highlighting our struggles and our triumphs, and ultimately creating greater understanding and change within society."