TORONTO: Lenny Abrahamson's acclaimed drama starring Brie Larson has won Toronto's People's Choice Award in what is likely to further boost its awards season prospects.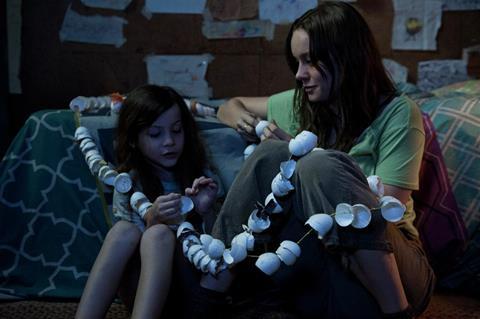 In recent years, The King's Speech and 12 Years A Slave have won the Toronto audience award en route to best picture Academy Award glory.
Room was one of the few films to emerge from this year's festival selection with wide acclaim and awards buzz, in particular for Larson.
Toronto winners announced on Sunday:
SHORTS CUTS AWARD FOR BEST CANADIAN SHORT FILM
Patrice Laliberté, Overpass.
SHORT CUTS AWARD FOR BEST SHORT FILM
Maïmouna Doucouré, Maman(s).
Honourable mention: Fyzal Boulifa, Rate Me.
CITY OF TORONTO AWARD FOR BEST CANADIAN FIRST FEATURE FILM
Andrew Cividino, Sleeping Giant
CANADA GOOSE AWARD FOR BEST CANADIAN FEATURE FILM
Stephen Dunn, Closet Monster.
Honourable mention: Philippe Falardeau, My Internship In Canada
THE PRIZES OF THE INTERNATIONAL FEDERATION OF FILM CRITICS (FIPRESCI PRIZES)
Discovery programme: Marko Škop, Eva Nová.
Special Presentations: Jonás Cuarón, Desierto.
NETPAC AWARD
World or International Asian Film Premiere: Sion Sono, The Whispering Star.
TORONTO PLATFORM PRIZE
Alan Zweig, Hurt.
Honourable mentions: Gabriel Mascaro, Neon Bull; He Ping, The Promised Land; and Pablo Trapero, The Clan.
GROLSCH PEOPLE'S CHOICE AWARDS
Lenny Abrahamson, Room.
First runner-up: Pan Nalin, Angry Indian Goddesses.
Second runner-up: Tom McCarthy, Spotlight.
The Grolsch People's Choice Midnight Madness Award:
Ilya Naishuller, Hardcore.
First runner-up is Todd Strauss-Schulson, The Final Girls.
Second runner-up: Jeremy Saulnier, Green Room.
The Grolsch People's Choice Documentary Award:
Evgeny Afineevsky, Winter On Fire: Ukraine's Fight For Freedom.
First runner-up is Avi Lewis, This Changes Everything.
Second runner-up: Brian D Johnson, Al Purdy Was Here.
DROPBOX DISCOVERY PROGRAMME FILMMAKERS AWARD
Adil El Arbi and Bilall Fallah, Black.