When East Meets West (WEMW) co-production forum received record number of submissions.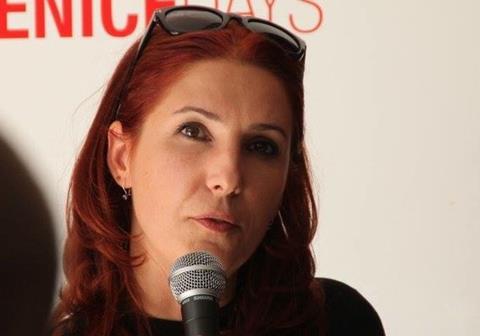 New films by Daniel Ribeiro (The Way He Looks), Kristina Grozeva and Petar Valchanov (The Lesson) and Tudor Giurgiu (Of Snails And Men) are among 22 development projects - 12 fiction feature films and 10 documentaries - which will be presented at the sixth edition of Trieste's When East Meets West (WEMW) co-production forum (Jan 24-26).
According to WEMW's organisers, a record 301 projects were submitted by producers to participate in the event which will be attracting 150 international decision-makers including representatives from Wild Bunch, Fandango, Latido Films, ZDF/Arte, Loco Films, New Europe Film Sales, Eurimages and East West Film Distribution.
A total of 18 countries are represented in the 2016 line-up of projects ranging from Turkey and Lithuania through Serbia and Poland to Romania and Italy as well as the 'guest countries' of Spain, Portugal, and Latin America.
Giurgiu will be in Trieste with producer Bogdan Craciun to look for a co-producer for his fourth feature, the romance At The Side Of The Moon, which is set to be shot on location between Romania and Spain, while producers Flaminio Zadra and Decho Taralezhkov of Italy's Dorje Film and Bulgaria's Abraxas Film will be pitching The Father, the new project by the directorial duo Kristina Grozeva (pictured) and Petar Valchanov, whose 2014 drama The Lesson scored awards in San Sebastian, Tokyo and Goteborg.
Meanwhile, Brazilian director Daniel Ribeiro's Amanda & Caio, his first project since the FIPRESCI and Teddy Award-winning feature debut The Way He Looks, will be presented at the forum by producer Diana Almeida of his Sao Paulo-based Lacuna Filmes.
The story of first love between a young transgender couple is looking for co-producers and financiers to board the €600,000 project.
The projects from WEMW's 'guest countries' of Spain, Portugal and Latin America also include Cuban producer-director Sebastian Barriuso's Havana-set drama 1989, Colombian writer-director Silvia Lorenzini's documentary My Way Or The High Way, and Uruguayan documentary filmmaker Mercedes Dominioni's The Creator Of Universes.
In addition, WEMW has invited three Latin American projects which were previously pitched at DocMontevideo, the Bogotà Audiovisual Market (BAM) and New York's Independent Filmmaker Project (IFP):
Dolores by Gonzalo Tobal (Rei Cine, Argentina)
Paris Hotel by Maíra Bühler (Klaxon Cultura Audiovisual, Brazil)
Sock Mates by Juan Manuel Betancourt (Madlove, Colombia)
Alongside public pitching events and one-to-one meetings, WEMW's programme will also include roundtables on co-production opportunities and legal aspects of co-productions between Europe and Latin America as well as the #FEEDback think-tank Last Stop Trieste, a 'work in progress' section for documentaries and the First Cut Lab workshop for feature fiction films in the early editing phase.