Asif Kapadia's Amy, Anna Muylaert's The Second Mother, Abderrahmane Sissako's Timbuktu, John Maclean's Slow West and Céline Sciamma's Girlhood are among the fiction and documentary line-up.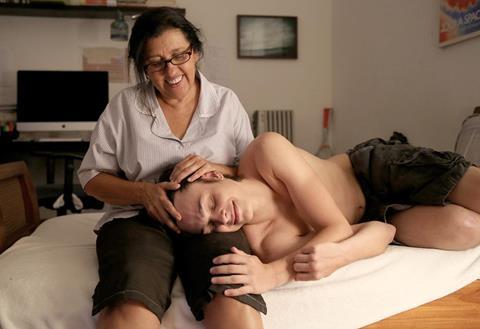 The fiction selections are: Chus Gutiérrez's Ciudad Deliro (Colombia); Chaitanya Tamhane's Court (India); Miguel Llansó's Crumbs (Ethiopia-Spain); Girlhood (France), Mario Crespo's Gone With The River (Venezuela); Ana V. Bojórquez, Lucía Carreras' The Greatest House In The World (Guatemala-Mexico); Alonso Ruizpalacios' Güeros (Mexico); Rebecca Johnson's Honeytrap (UK); Shonali Bose's Margarita, With A Straw (India); Jean-Paul Civeyrac's My Friend Victoria (France); and Carolina Borrero, Pinky Mon, Luis Franco, Abner Benaim and Pituka Ortega Heilbron's Panama Canal Stories (Panama).
The section continues with: Nagesh Kukunoor's Rainbow (India); Debbie Tucker Green's Second Coming (UK); The Second Mother (Brazil, pictured); Walter Tournier's Selkirk, The Real Robinson Crusoe (Uruguay-Argentina-Chile-Spain); John Maclean's Slow West (UK-New Zealand); Jim Chuchu's Stories Of Our Lives (Kenya-South Africa); David Constantin's Sugarcane Shadows (Mauritius-France); Naji Abu Nowar's Theeb (Jordan-Qatar-UAE-UK); Timbuktu (Mauritania-France); and Cristián Jiménez's Voice Over (Chile-France-Canada).
Documentary entries are: Amy; Nick Broomfield's Biggie And Tupac; Pascal Plisson's On The Way To School (France); Nick Broomfield's Tales Of The Grim Sleeper; and Zhou Hao's The Chinese Mayor.
The festival is set to run from September 15-29.