The TV adaptation is based on the 2011 film starring Saoirse Ronan.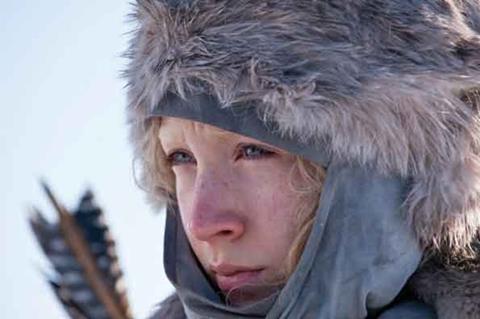 London-based NBCUniversal International Studios has announced that Amazon Studios has greenlit a straight-to-series order of Hanna.
David Farr, who co-wrote the Focus Features 2011 film of the same name, and most recently adapted John Le Carre's The Night Manager for BBC and AMC, is set to write the adaptation.
Hanna the TV series is described as equal parts a high-concept thriller and coming-of-age drama which follows the journey of an extraordinary young girl as she evades the relentless pursuit of an off-book CIA agent and tries to unearth the truth behind who she is.
Marty Adelstein and Becky Clements will serve as executive producers alongside Scott Nemes, and JoAnn Alfano for NBCUniversal International Studios. Scott Herbst and Tom Coan will serve as co-executive producers.
Michael Edelstein, president at NBCUniversal International Studios said: "From the moment JoAnn Alfano and I saw Hanna it was evident that the film would make an incredible TV series. Fortunately, David Farr felt there was more Hanna story to tell and wanted to revisit this extraordinary world. We're excited to be in business with David, Marty Adelstein and Becky Clements who share our passion for this compelling story. The team at Amazon have been incredibly supportive and we are delighted this show will air on a platform that continues to generate exceptional content."
Farr said: "I am delighted to be able to return to the Hanna story. Joe Wright's movie was dazzling but inevitably there were certain elements that a feature length film wasn't able fully to explore. It's a pleasure therefore to be able to revisit the material in a longer format and take Hanna into whole new physical and emotional worlds. Amazon have shown such passion for the project and is the perfect home for Hanna."
Adelstein added: "I am thrilled to be revisiting this fantastic story. Hanna is one of the highlights of my career, and I look forward to seeing this story continue with David Farr."
NBCUniversal International Studios recently acquired the rights to Out of Africa, and Heyday Television is set to adapt the Universal Pictures film into a TV drama in partnership with The Night Manager's Susanne Bier.