Dir: Angelina Nikonova. Russia. 2011. 105mins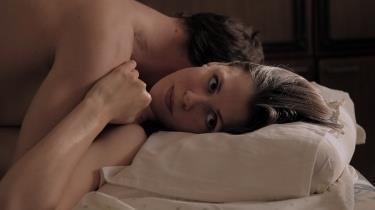 The winner of this year's Golden Alexander for Best Film in Thessaloniki, Twilight Portrait (Portret v sumer kakh) is a bleak, harrowing, view of modern Russia and is bound to generate plenty of conflicting opinions, not to mention vociferous feminist protests, due Angelina Nikonova's approach to sin and redemption.
Dychovichnaya, who is responsible for the original story, tackles her part with deadly determination.
Drawing a disturbingly realistic but utterly jaundiced portrait of a society ruled by indifference which has given up on moral standards and lost all human capacity for feelings other than greed, lust and sheer brute force, NIkonova comes up with a crepuscular image of her world and even the ending, suggesting the possibility of light at the end of the tunnel, is ultimately pretty ambiguous, with the two protagonists walking, but not together, into the gloom of night.
An impressive debut for a young director whose previous experience was limited to documentaries, this is further enhanced by the top performances of the entire cast, in particular Nikonova's writing partner, Olga Dychovichnaya. She carries most of the film on her shoulders, playing the role of a young, upper class married woman who, depending on interpretations, becomes either a sexual pervert or an almost religious icon.
Marina (Dychovichnaya) bears all the signs of a woman whose "cup runneth over", as one of her friends describes her. The daughter of an evidently rich businessman, her husband is a wimp and if she sleeps with his friend and eventual partner, it is for no evident reason – sexual satisfaction is clearly out of the question – except, possibly, boredom.
Since she has no urgent need for money, she can afford to be a social worker despite the ridiculous salary she is being paid, a despairing job in which she has to witness all the variations of domestic horrors inflicted by people on each other, without being able to do a thing about it.
One day, after another illicit, sordid, loveless clinch in the slums, while looking for a taxi to take her home, she is first robbed of her purse and then raped by three policemen who pick her up on the highway.
Back in her fancy flat, the next morning, Marina breaks down with her former existence, packs up and leaves, ostensibly to visit her mother, but in reality back to the same neighborhood where she was raped, to look for the cops who did it. She finds one of them, Andrei (an authoritative performance by Sergei Borisov, a real-life militia man) a big, tough hulk of a man with a stone-carved expression on his face, completely drunk, on his way home.
She follows him into the elevator with a broken bottle in her hand, but instead of sticking it into his face, she insinuates herself into a weird relationship with the man, turning herself into his sex slave. She moves into the dump he lives in with his druggie brother and besotted granddad, and destroys his dulled, stultified peace of mind, by expecting him to commit to her one way or another and bringing back into his life the Christian concept of love which terrifies him.
Made on a shoestring budget in Rostov on Don, with a remarkably assured handheld Canon digital camera, the entire film seems to be shot at dusk, even the sun has a chilly edge to it. Nikonova never loses control of a cast made up mostly of non-professionals who light up such secondary parts as the hostile waitress in a local restaurant or the disgruntled woman cop claiming the victim is the one to blame for being robbed.
Dychovichnaya, who is responsible for the original story, tackles her part with deadly determination and since her character never indulges in explanations, her conduct may infuriate some and amaze others.
Produced by Baraban Films
International Sales: Rezo Films, www.rezofilms.com
Producers: Leonid Ogaryov, Angelina Nikonova, Olga Dihovichnaya
Screenplay: Olga Dihovichnaya, Angelina Nikonova
Cinematography: Eben Bull
Editor: Elena Afanasyeva
Production designer: Oleg Fedikhin
Main cast: Olga Dihovichnaya, Sergei Borisov, Roman Merinov, Sergey Golyudov, Anna Ageeva