Geoffrey Macnab looks at some key financiers currently active in the UK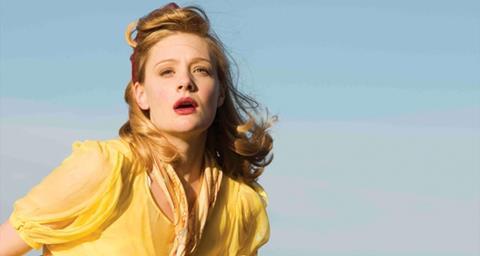 Given the tough economic times it is perhaps surprising how many financiers are still active, especially in the UK. The downside is they are increasingly picky about what they will back and their money does not come cheap.
Last year, the Aegis Film Fund announced its intention to invest up to $50m in films, with an emphasis on big-budget projects. The fund, which targets annual returns of 15%, was set up as a partnership between Prescience Film Finance, financial executives Colin Brumpton and Chris Smith and accountants Chancery. Aegis and Prescience combined can provide more than 50% of a film's budget.
Goldcrest has raised $29.1m (£19m) in equity for $4.6m-$12.2m (£3m-£8m) British films through Goldcrest Film Production LLP, providing up to 20%. Goldcrest is also ready to cashflow the tax credit and to offer post-production facilities.
Aramid offers a combination of its own gap finance and full finance through Incentive Filmed Entertainment.
Limelight Film Finance offers tax credit funding to lower-budget British films, up to 25% of a film's budget. The most recent film boarded is Gabriel Range's untitled thriller, sold by Content.
Matador quietly and effectively continues to raise financing through its EIS companies and will provide up to a third of the budget for British-qualifying films.
There are still companies running 'sole trader' schemes, for example Premiere Picture, with its Sovereign sole-trading structure which will generally provide producers with around 10% (and in exceptional cases up to 25%) of the unsold territory value acquired in exchange for a negotiable recoupment corridor.
The Future Film Group announced recently its plans to float on AIM and recruited former Easyjet chairman Sir Colin Chandler as its chair. It recently created Taurus Media Finance Company as a single lending source to cashflow independent production throughout Europe.
EIS and debt financier Quickfire Films has backed Stephen Poliakoff's Glorious 39, The Cove, I Am Love and The Runway among others. Quickfire generally looks to put in 15%-25% of the budget. It has a close but not exclusive relationship with The Works.
Footprint Film Fund, launched in 2007, describes itself as a boutique bank and one-stop shop for film finance. Ian Hutchinson's JC Trust Fund is active, as is his Silver Reel (providing up to 20% of a film's budget against unsold territories). BMS Finance continues to back UK and international films in the $3m-$15mbracket, providing gap, pre-sales and tax credit financing. Ingenious Media has been in the press recently because of an ongoing tussle with HM Revenue and Customs over its Inside Track Fund from 2003-04. Its primary focus is now on studio films, notably Avatar. However, Ingenious still offers what it calls ³bespoke² investing opportunities for high-net-worth individuals investing in independent films.
The Isle of Man Media Development Fund (MDF) provides equity investment to film productions shooting on the Isle of Man. The MDF is run by CinemaNX and offers advances against specific territories, discounting of tax credits and gap financing.