Luis Calette, head of UKTI Tijuana, talks about new opportunities for kit manufacturers and UK post production companies that have opened up in the Mexican TV market.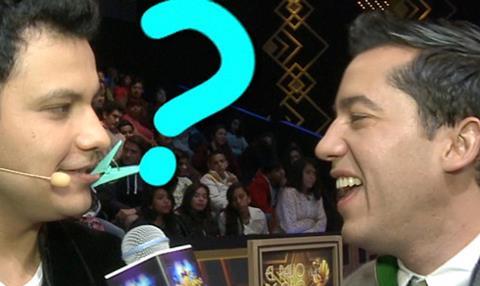 How have recent reforms in the Mexican communications industry opened up the market to foreign players?
The telecommunications reform that was passed under president Enrique Peña´s administration was designed to foster competition and improve customers' rights in the areas of telephony and TV - areas where, historically, it was difficult for new investors to compete.
In TV, the call was to create two new open-to-air TV networks with up to 49% foreign investment. At the moment one TV network has been allocated through a public auction process to Grupo Imagen, which is planning to launch the new network in Q2 or Q3 next year.
What are the supply chain opportunities?
TV networks In Mexico are pretty sophisticated, well-equipped and well-funded but there's a lot of interest in the area of post-production where I think UK companies can compete well.
Also I would also say that any equipment company that can help improve the customer experience and lower costs for companies is also very appealing.
Potential suppliers in the UK should also consider that we have a Free Trade Agreement between EU and Mexico - any product that is majority sourced in the EU can be exported to Mexico under a preferential tariff scheme.
Are there also opportunities for content creators in terms of location filming and co-pros?
Mexican producers and TV networks are keen to work with UK producers to create more compelling shows that resonate to the Mexican audience. We are in the process of working with our partners, ProMéxico, to determine how government can help to facilitate and foster more collaboration.
What formats are popular with Mexican audiences?
If you ask someone about Mexican TV they would probably mention telenovelas or soap operas, which are extremely popular exports but dramas, fiction and games shows are also popular categories among Mexican audiences.
What do Mexican companies admire about UK television content?
There is a strong admiration for UK content, which is very different to Mexican content, especially in drama. I think Mexican TV executives appreciate the overall quality of UK TV productions and way its formats translate in to a global audience.
Which Mexican broadcasting / content companies are interested in building up relationships with UK producers?
We are working with all major TV broadcasters: Televisa, TV Azteca and Grupo Imagen. All are interested in working more closely with the UK
What are the main challenges for UK companies looking to do business in Mexico?
Mexico is a very open market and TV companies in Mexico are willing to partner with UK companies. Sometimes the main challenge is turning around misperceptions in the UK about the level of access they can get in Mexico and some not even knowing that it has a very lucrative TV market which has close ties throughout Latin America and the Hispanic population in the US.
You're leading a UK contingent to Mexico City at the end of this month - which companies will be joining you and what do you have planned for them?
We have the pleasure of hosting eight companies: BBC, IABM, Emotion Systems, Inmarsat, RT Software, Pact, Screen Systems and TSL Products.
The Prime Minster's trade envoy to Mexico, Baroness Jane Bonham-Carter, will lead the delegation and we will be exhibiting at Expo Cir - an annual gathering of TV and Radio executives - as well as conducting visits to Televisa, TV Azteca, Grupo Imagen, Comtelsat and Claro TV.