Brazil is a fast-rising market — but cinema expansion has so far been slow outside of the major cities. Elaine Guerini explores the issues holding back the territory's theatre development.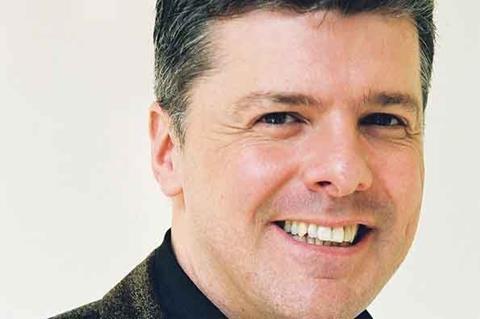 The Brazilian cinema market may have huge potential — 2009 figures show there is just one screen per 91,355 people, despite a fast-expanding middle class — but development has been slow outside major urban centres.
This is down to several factors, including a law dating back to 1930 which forces exhibitors to give a 50% discount on tickets for Brazil's students, high operational costs and high taxes, including import levies on digital projection equipment.
Though the market has seen considerable development — with more to follow — this has largely been centred around the same urban locations. This has meant certain markets, such as Sao Paulo, Rio de Janeiro and Brasilia, are highly competitive while others remain underscreened.
Another problem is the exhibition sector's dependency on shopping- centre developments, with circuits preferring to share the high costs of infrastructure with malls. And shopping centres are only appropriate for cities with a high per-capita income.
"We have expansion plans for mid-size cities [populations of 250,000-300,000] but not for small cities which so far do not represent for us a viable alternative,'' says Valmir Fernandes, president of the US-owned Cinemark International.
Brazil's largest exhibitor, Cinemark has 52 cinemas and 428 screens in malls across 27 cities. The company is planning an additional 100 screens in the territory in the next one to two years. The chain feels it would grow faster but for the student half-price law. "While the student half-price law had a good intention, the main outcome is to exclude the low-income population from any entertainment,'' Fernandes says. "This is the biggest issue to overcome in Brazil when we compare the country with Mexico and other more developed countries in the movie business."
Eduardo Acuna, president of Cinepolis Brasil, points to high running costs. In June the Mexican chain opened its first multiplex in the city of Ribeirao Preto in Sao Paulo State, with eight screens. "Besides the student half-price law, the main barrier is the cost, which is 80% higher than in Mexico," Acuna says. "The cost of operation is higher mainly because of labour costs.''
Nevertheless, the company is planning 40 more screens in Brazil by the end of the year, with 100 more in 2011 and 150 in 2012. "Our idea is to grow along with the Brazilian market,'' Acuna says.
Middle-class expansion
Cinemas Severiano Ribeiro, the nation's second-largest exhibitor, is also planning to expand. The Brazilian company, which has 29 theatres and 157 screens, plans to open 15 cinemas with 90 screens by 2014.
"The Brazilian economic development has generated nearly 40 million new middle-class consumers in the last six years, which makes the moment perfect for the expansion," says Luiz Gonzaga de Luca, superintendent-director of the group.
In terms of digital transition, all the companies are facing the same problems in Brazil, where so far there are around 140 DCI-standard digital projectors installed. All are used for 3D. "The digitisation of cinemas in Brazil is going through an impasse. The import taxes are high, which doubles the value of the equipment," says Luca, who points out there are no sources of funding which enable exhibitors to pay for the equipment in instalments.
The Brazilian government is studying a proposal for exemption of federal taxes on the import of digital projectors, but nothing has yet been approved. This measure would help the growth of the local market for 3D films, a format which has significantly boosted the box office.
So far Cinemark has 3D capability in 10% of its screens. "We'll grow to 30% as soon as we have agreements for virtual print fees,'' says Fernandes. Unlike other countries, the financial support from the distributors to be paid every time they play a digital title has not yet been resolved. "It's hard to predict when it will be done. It can take 12-24 months to put this into practice because each contract is long and complicated," Fernandes adds.
Brazil's Leading cinema circuits
Exhibitor, no. of cinemas (no. of screens)
Cinemark 52 (428)
Cinemas Severiano Ribeiro 29 (157)
UCI 17 (154)
Arcoiris Cinemas 34 (92)
Cine Araujo 21 (88)
Moviecom 19 (85)
Espaco de Cinema 19 (78)
Cinesystem Cinemas 14 (69)
Cinemais 12 (66)
Box Cinemas 6 (56)
Source: Filme B
RAIN NETWORK: a digital revolution
The pioneering Rain Network has boosted independent cinema in Brazil, and is opening up markets outside of the main urban centres. Elaine Guerini takes a closer look.
Brazil's innovative Rain Network has transformed the territory's independent cinema market by opening up new opportunities for local films, especially those which might have struggled to find distribution. A digital screen network with around 200 interconnected venues in 63 cities across Brazil, Rain enables arthouse distributors to bypass costly 35mm prints and release films widely in markets throughout the country.
Created in 2002 by Jose Eduardo Ferrao and Fabio Lima, the company has digitised more than 80% of the independent cinema circuit in Brazil. Exhibitors pay for projectors and equipment, and distributors pay Rain each time a film is screened through its network. Together, distributors and exhibitors can schedule films flexibly, optimising theatre occupancy and targeting audiences based on screening time and spectator profile.
Films are digitised, compressed and distributed via the internet to local servers. Rain manages the screenings schedule from its Sao Paulo base, and has so far released 510 films theatrically, with many more screenings taking place at Brazilian festivals at home and overseas.
The company releases on average three new films per week, largely working with independent distributors but also with studios — Fox used the network for expanding If I Were You 2 to cinemas in the countryside.
"When we're dealing with highly anticipated films, the digital screening enables cinemas outside Rio and Sao Paulo to also have access to them in the first week, which didn't happen in the past," says Ferrao. Titles to have benefitted from such releases include Slumdog Millionaire and The Hurt Locker.
"This model works well in Brazil, where besides the shortage of screens we also have an average of three screens per multiplex, which is much lower than in more mature markets such as the US, Europe and Japan,'' says Ferrao. "If we count the new complexes that have been built, the average may rise to six per multiplex but this still means all cinemas must share two or three titles per screen. Our system… gives the exhibitor much more freedom."
Festivals: Rio de Janeiro and Sao Paulo
Brazil's leading film festivals have been key in building the territory's diverse cinema market, and are important hunting grounds for hot new Brazilian cinema. Elaine Guerini reports
Brazil's largest and most prestigious international film festivals, Rio de Janeiro and Sao Paulo, have been instrumental in building film culture in the territory. And the events, which each attract around 250,000 cinema-goers every year, are also important business hubs, with local distributors looking for overseas titles and foreign visitors meeting producers and seeing the best in new Brazilian cinema.
"It is true that Avatar does not need our help,'' says Ilda Santiago, director of the Rio de Janeiro International Film Festival which holds its 12th edition this year (September 23-October 7). "But there are so many films being made these days. And many of them get acquired for Brazil [after building] buzz in the festival. Local distributors look attentively to the audience favourites in our selection.''
Pick-ups after the Rio screenings have included Mira Nair's Monsoon Wedding and Ricardo Van Steen's The Samba Poet (Noel: Poeta Da Vila).
By focusing on independent cinema and diversity for the last 34 years, the Sao Paulo International Film Festival (October 22-November 4) is one of the most widely covered cultural events in Brazil. "The festival has helped the market to see there is an audience for arthouse films and foreign films besides the US ones," says Renata de Almeida, who runs the festival with Leon Cakoff. "This diversity, which has worked in the festival, has also spread in the market. Today Brazil, especially Sao Paulo, has a great diversity of nationalities in its film releases."
Sao Paulo and Rio are also key platforms for Brazilian films, with titles such as Elite Squad and Estomago: A Gastronomic Story having their first festival screenings at previous events.
"Our goal in Rio has always been to show how diverse our cinema has become,'' says Santiago. "Many programmers from important international festivals attend Rio every year, so their presence also keeps Brazilian cinema alert about the foreign eyes looking at what we're doing."
For Santiago, Rio also has a major role in putting Brazilian film-makers in touch with the international industry.