EXCLUSIVE: Los Angeles-based American Cinema International (ACI) heads to Cannes with a slate led by Love Finds You in Valentine starring Michaela McManus and Diogo Morgado.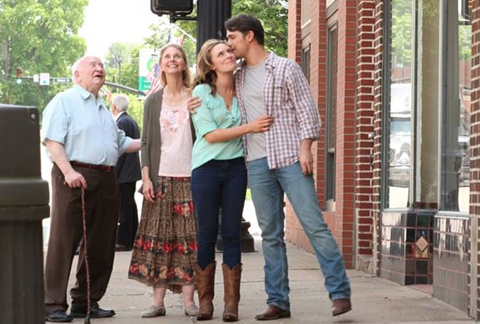 The final episode in the Love Finds You In trilogy also stars Lindsay Wagner and Ed Asner.
Co-founder and CEO George Shamieh and co-founder and president Chevonne O'Shaughnessy will also tout The Ultimate Legacy starring Brian Dennehy and Raquel Welch, A Royal Feast and A Royal Family Christmas starring Vivica A Fox.
Rounding out the roster are A Country Called Home starring Imogen Poots and Mackenzie Davis and Finding Love In Bridal Veil, the first in a new series of romantic films in the vein of the Love Finds You In franchise under the family-friendly ACI Inspires label.
"Our roster of films at MIPCOM includes exciting acquisitions, and original ACI and ACI Inspires productions," said O'Shaughnessy. "After the great success George and I had producing on the Love Finds You In trilogy of films, we are excited to continue creating inspirational family films under ACI Inspires. These are wonderful co-viewing stories that have worldwide appeal."
MIPCOM runs from October 5-8 in Cannes.