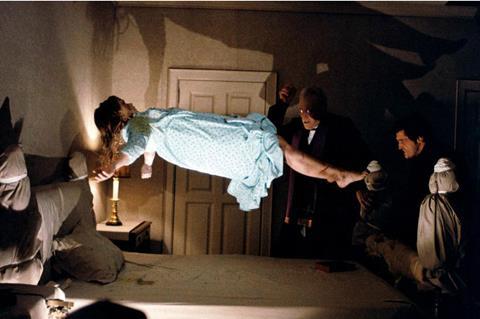 Venice is making a habit of showcasing strong documentaries.
In 2013, the festival for the first time gave its top prize to Gianfanco Rosi's Italian documentary Sacro GRA, which explores the lives of people living along Rome's notorious ring road.
This year, two documentaries play in competition, ten play out of competition and factual pieces are peppered across other strands.
The festival isn't alone in rewarding the genre. With the proliferation of so-called fake news and virtual experience, selectors and audiences are embracing factual reportage on the small and big screens.
Locarno awarded its top prize to a documentary for the first time this year while Berlin awarded Fire At Sea the Golden Bear last year.
Below, Screen selects some of this year's factual gems set to play on the Lido.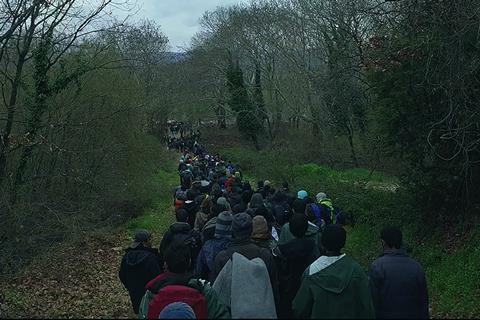 Human Flow (Ger-US)
Dir: Ai Weiwei
Participant Media financed this documentary about the global refugee crisis directed by Chinese activist-artist Ai and launched international sales in Cannes through partner Lionsgate International.
Ai used 25 film crews to shoot in nearly two dozen countries including Syria, Bangladesh and Italy, and produced the film with Chin-chin Yap and Heino Deckert. Andy Cohen of AC Films and Jeff Skoll and Diane Weyermann of Participant Media serve as executive producers.
Contact: Lionsgate International (info@lionsgate.com)
Wormwood (US)
Dir: Errol Morris
Netflix and Morris are a combo that makes a lot of sense. Morris's classic The Thin Blue Line is in many ways a precursor to Netflix hits such as Making A Murderer and the online giant has built a strong fact-based catalogue working with some prominent documentary filmmakers.
Wormwood is a six-part series that centres on one man's 60-year quest to identify the circumstances of his father's death. The series is a documentary-narrative hybrid that combines a performance by Peter Sarsgaard with Morris's interviews.
The Netflix Original series is made in association with Fourth Floor Productions and Moxie Pictures. Morris, winner of the best documentary Oscar for The Fog Of War in 2004, attended the Lido in 2013 with The Unknown Known.
Netflix will have a strong presence on the Lido, including another intriguing documentary in the shape of Cuba And The Cameraman, the story of three Cuban families living during Fidel Castro's 45 years in power. Director is Jon Alpert, a two-time Oscar documentary short-film nominee.
Contact: Netflix (info@netflix.com)
The Devil And Father Amorth (US)
Dir: William Friedkin
More than 40 years after the release of his 1973 classic The Exorcist, Friedkin's documentary follows the late Father Gabriel Amorth as he conducts an exorcism on an Italian woman plagued by fits.
Friedkin received Venice's Golden Lion for lifetime achievement four years ago, and his 2011 film Killer Joe won the Golden Mouse, awarded by online critics. LD Entertainment holds worldwide rights to the documentary.
Contact: LD Entertainment (info@ldentertainment.com)
My Generation (UK)
Dir: David Batty
Michael Caine narrates this personal journey through 1960s London, mixing his personal accounts, filmed segments and archive footage featuring figures such as The Beatles, Twiggy, David Bailey, The Rolling Stones, David Hockney and Mary Quant.
The film is financed by Ingenious Media and Simon Fuller's XIX Entertainment, and produced by Fuller, Caine, Dick Clement, Ian La Frenais and Fodhla Cronin O'Reilly (Lady Macbeth). Director Batty is best known for the Emmy-nominated Cult Of The Suicide Bomber.
Contact: IM Global (info@imglobal.com)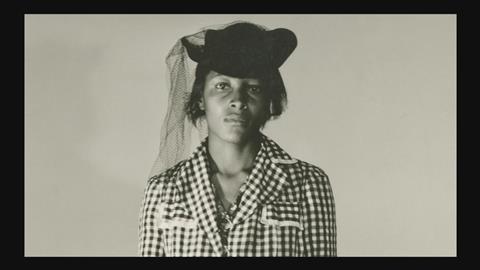 The Rape Of Recy Taylor (US)
Dir: Nancy Buirski
This sole US film in Horizons centres on the true story of a 24-year-old wife and mother who was gang-raped in Alabama by seven white men in 1944.
Director Buirski is best known for her 2012 Peabody Award-winning HBO documentary The Loving Story, which was adapted last year by Jeff Nichols into Loving (she served as a producer). Buirski, who is also the founder and former director of the Full Frame Documentary Film Festival, produces through her company Augusta Films.
Wide House recently sold civil rights-themed critical and box office hit I Am Not Your Negro.
Contact: Wide House infos@widehouse.org
Happy Winter (It)
Dir: Giovanni Totaro
Could Totaro's snapshot of Italian life be this year's Sacro GRA?
Like 2016 Cannes selection The Last Resort, this documentary by Sicilian director Totaro focuses on the human fauna of an Italian beach. In this case it is the resort of Mondello, near Palermo, where more than 1,000 beach cabins are built each spring and dismantled in autumn.
Totaro's first full-length film, Happy Winter was produced by Turin-based Indyca and Zenit Arti Audiovisive with the backing of Rai Cinema.
Contact: Deckert Distribution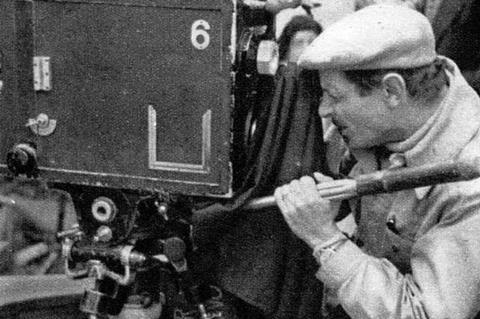 La Lunga Strada Del Ritorno (It)
Dir: Alessandro Blasetti
One for the purists, Venice regular Alessandro Blasetti was one of the leading figures in Italian cinema during the Fascist era. He is sometimes known as the 'father of Italian cinema' because of his role in reviving the struggling industry in the late 1920s.
This 1962 work, restored with the help of Italy's National Cinema Archive and original producers Rai Teche, is a pioneering documentary about Italian WWII soldiers which combines archive footage with interviews.
Meanwhile, screening in the special events category will also be a never seen before and thought to be lost Ermanno Olmi documentary from the 1960s: Il Tentato Suicidio Nell Adolescenza (Attempted Suicide In Youths).
The documentary follows the pioneering work of the emergency psychiatric branch of the Policlinico di Milano.