Venice Festival artistic director Alberto Barbera has hailed the success of the Festival's groundbreaking Biennale College - Cinema programme in nurturing new work from young filmmakers around the world.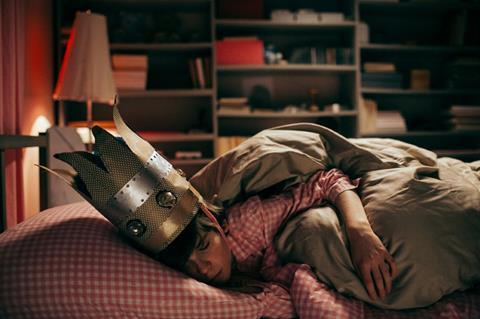 "We have gone beyond every expectation," Barbera said of the programme. which was launched in 2012 and has now inspired similar initiatives in music and theatre in Venice.
Barbara himself has taken a intimate role in the running of the programme. The idea is to give 12 teams of emerging film directors and producers the chance to participate in high level workshops with feature film projects. Three of the projects will be commissioned and fully financed.
The 72nd Venice Film Festival (Sept 2-12) is screening all three films greenlit last year:
grotesque, surrealistic comedy Baby Bump by Kuba Czekaj;


Blanka by Japanese director Kohki Hasei (but which was shot in the Philippines) , about a young girl who survives in Manila begging and stealing from tourists; and


US indie drama The Fits by director Anna Rose Holmer.
The three new films will be screened in official selection and will also receive market screenings .
The 12 projects selected for the fourth edition of the programme will be announced during the Biennale College press conference on Sunday (Sept 6).
"I am sure that the fourth year will be another success," said Barbara. "We couldn't be more happy than we are now."
After extensive workshopping, three of these 12 projects will go forward into production. They are likely to shoot in the spring in order to be ready for Venice 2016.
Risk
Barbera acknowledged that the festival took a considerable risk when it first committed to backing three films each year and then to have them ready for the following year's festival.
However, the six films which Venice backed in 2012 and 2013 have travelled widely on the festival circuit. Most have been either first or second features.
For example, Tim Sutton's Memphis (US), produced by John Baker, screened at the Sundance Film Festival.
Mary is Happy, Mary is Happy by Thai director Nawapol Thamrongrattanarit and produced by Aditya Assarat, was selected by the Taipei Golden Horse Film Festival, winning the Netpac Competition for Best Asian Film, and went on to screen at numerous other festivals.
The Biennale College has ongoing collaborations with the Torino Film Lab and with IFP in New York. It also works closely with the Busan International Film Festival, which offers support to Biennale projects from the Asian region.
The festival does not ask for any rights in the films it backs. "We don't want to take any profits from that," Barbera told ScreenDaily.
The filmmakers receive marketing as well as production support. By the time they arrive for screening in Venice, the idea is that they should already be in touch with sales agents and have marketing material prepared.
The programme head is Savina Neirotti. Other key figures in the programme include Amy Dotson, Jane Williams and Michel Reilhac.