Dir/scr: Naomi Foner. US. 2012. 90mins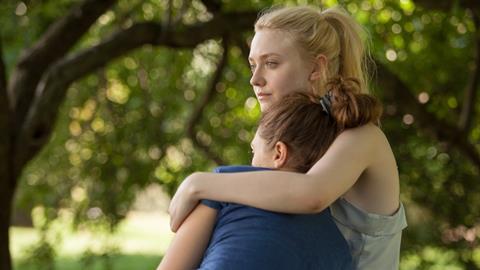 The summer before college for two close gal friends provokes some rather predictable life lessons in Very Good Girls, a romantic drama that features sympathetic performances from Dakota Fanning and Elizabeth Olsen that can't overcome the story's general blandness. Making her directorial debut, Oscar-nominated screenwriter Naomi Foner (Running On Empty) shows real feeling for the complexity of female friendships, but one wishes there was bit more zest to the proceedings.
To be sure, there are interesting ideas at the heart of Very Good Girls.
Fanning and Olsen's participation will help raise Very Good Girls' theatrical profile, as will the fact that the movie's young-love narrative could be appealing to a female audience. The film, which is part of the Premieres section at Sundance, should also find a decent ancillary life, its generally tame subject matter a nice fit for cable.
The Girls in question are bright, shy Lilly (Fanning) and outgoing Gerry (Olsen), best friends for quite a long time. They make it their goal in the summer before they leave for separate colleges to lose their virginity, a plan that revs up once they both meet David (Boyd Holbrook), an artist whom Lilly assumes will go for Gerry since she tends to attract guys' attention. To Lilly's surprise, though, David begins a sexual relationship with her instead, a fact that Lilly keeps secret from Gerry, knowing how much her friend likes him.
To be sure, there are interesting ideas at the heart of Very Good Girls. Foner's script doesn't overdo the friends' personality differences, although it's clear that Lilly has always felt slightly inferior to Gerry when it comes to attractiveness. And the filmmaker also spends some time examining how Lilly subtly starts to reject her good-girl persona, in part as an angry response to her father (Clark Gregg) cheating on her mom.
The movie's major flaw, however, is that while David is meant to be an inscrutable, sensitive hunk that Lilly can't quite read, as portrayed by Holbrook he's mostly a good-looking cipher whose interest in the recessive Lilly is never quite understandable. In most films, David would pursue the confident, vivacious Gerry, but Very Good Girls gamely tweaks the cliché without ever really justifying it.
While Fanning and Holbrook's chemistry isn't so strong, she and her female co-star capably portray teen friends who know every aspect of each other's lives, which makes Lilly's decision to hide her relationship all the more potentially damaging. Fanning, who will be 19 next month, has been in movies for more than 10 years now, and she's grown into a thoughtful, poised young actress. Unfortunately, she doesn't have much of a character to play, often reacting to the events around her — her parents' crumbling marriage, her relationship with David, Gerry's confused belief that David likes her — rather than doing much herself. By comparison, Olsen has the more energetic role, and she makes Gerry a passionate but kind friend to Lilly.
As Lilly's relationship gets more serious — and a tragic event occurs in the girls' lives — Very Good Girls builds to the inevitable moment when the truth, at last, will come out. The suspense, though, is dulled by the fact that we never quite see the urgency of her bond with David, nor do we sense the depth of the pain that the betrayal will bring to Gerry. For all its tender observations about young friendships and the looming uncertainty of leaving home, Very Good Girls ends up feeling very nice — but not very compelling.
Production companies: Herrick Entertainment, Groundswell Productions
International sales: CAA, www.caa.com
Producers: Norton Herrick, Michael London, Mary Jane Skalski, Janice Williams
Executive producers: Peter Graves, Lee Clay, Hawk Koch, Gale Anne Hurd
Cinematography: Bobby Bukowski
Production designer: Sharon Lomofsky
Editor: Andrew Hafitz
Music: Jenny Lewis
Main cast: Dakota Fanning, Elizabeth Olsen, Boyd Holbrook, Demi Moore, Richard Dreyfuss, Ellen Barkin, Clark Gregg, Kiernan Shipka, Peter Sarsgaard