VOX Cinemas has boarded the next film by the makers of Emirati street racing hit Hajwala and also acquired local director Ahmed Zain's comedy drama Lisa, which premieres at DIFF this year.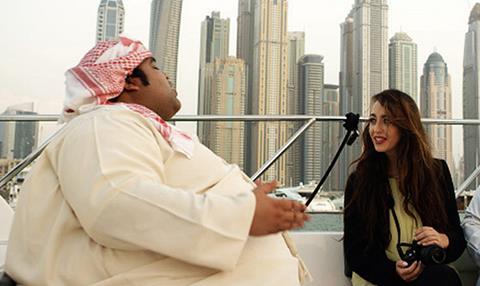 The company is also gearing up for the February release of Ali F Mostafa's dystopian drama The Worthy, which receives a gala screening at DIFF today (Dec 9).
The latter title came to VOX through a loose output deal with Image Nation Abu Dhabi, which began with thriller Zinzana last year and also included Saeed Salmeen Al Murry's Going To Heaven.
The acquisitions are a sign of the Dubai-based regional exhibitor and distributor's growing commitment to supporting local cinema.
"We are an Emirati company and our holding company [Majid Al Futtaim Properties] has given us a mandate to support the local and Arab film industry, especially Emirati cinema," said VOX Cinemas general manager Jacques Kruger.
"Everything we've done until now has been at an acquisition level, either during post-production or when the work was completed, but future plans are definitely to start investing from the beginning."
Emirati film-makers Al Bin Matar and Ebrahim Bin Mohammad's Hajwala was a breakout local hit for VOX, which released it across the Gulf on 40 screens in September, drawing 90,000 spectators. "There were 53,000 admissions in the first three days. They kept calling us for more DCPs. We were opening up screens on an hourly basis," said Kruger.
He said VOX had convinced Bin Matar and Bin Mohammad to spend time developing their next project. "They were fired up after the success of Hajwala but we convinced them to slow down. It will be a comedy, not an action film like Hajwala, but that's all we know."
Lisa, about two brothers who fall for a US student on a research trip, follows on from Zain's comedy-horror titles Grandmother's Farm and its sequel.