Screen brings you the weekly international box-office news.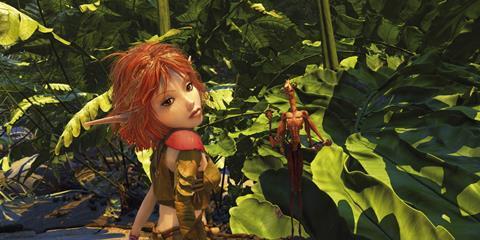 Arthur And The Revenge Of Maltazard
EuropaCorp Distribution's Arthur And The Invisibles sequel stormed towards the top of the international box office on its second weekend of international release, following its expansion to 15 territories. Luc Besson's animated feature, about the rescue of a princess, took $13.3m from the three-day weekend including $10.6m from 925 screens in France, bringing its gross to date to $14.3m. The 2007 original notched up a final gross of $111m.
Zweiohrküken
Warner Bros Germany saw its best opening weekend for a local film with sequel Zweiohrküken, the follow-up to 2007's Rabbit Without Ears. Again directed by and starring Til Schweiger, the romcom grossed $9.4m from 714 screens. In total, Zweiohrküken took $10.7m from 839 screens in three markets. Rabbit Without Ears grossed $50.3m in Germany.
Paa
Reliance's Bollywood production Paa debuted in 15 markets over the weekend, recording a $3.7m gross from 623 screens. The drama follows a politician's relationship with his son, who has a condition which causes him to age rapidly.
Spanish Movie
Fox International's spoof comedy Spanish Movie, which lampoons contemporary Spanish cinema, debuted in Spain for a respectable $3.2m from 388 screens.
The Weinstein Company's The Road began its international run in France and Frenchspeaking Switzerland, generating a combined gross of $1.5m from 207 screens, and a $7,500 screen average. Upcoming openings for the film, based on Cormac McCarthy's novel about a father and son's fight for survival in a post-apocalyptic America, include South Korea (January 7), UK (January 8), Australia (January 28) and Brazil (February 5).