ScreenDaily brings you the weekly international box-office news.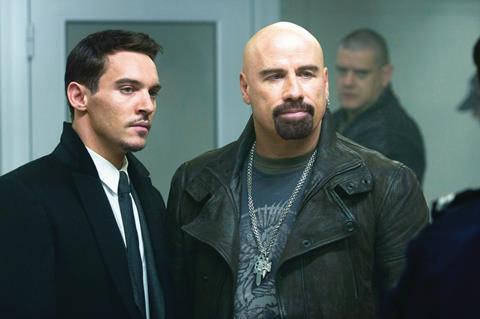 14 Blades
Daniel Lee's 14 Blades was the highest new entry in Screen's international chart, placing seventh after debuting in China, Taiwan and Singapore for almost $7m. Playing on 676 screens, the action thriller recorded the highest average of the week with $10,400 a screen. Handled internationally by Arclight, the kung fu movie is set in the Ming Dynasty and stars Donnie Ten as Green Dragon, a secret service agent in the emperor's court. 14 Blades opens in Hong Kong on February 11.
Kandagar
Russian production Kandagar also began its international run, with a strong $6.2m opening weekend in Ukraine and Russia, the latter providing the lion's share of the gross. With Central Partnership distributing, Andrei Kavun's film played on 796 screens, for a $7,800 average.
Zeiten Ändern Dich
Zeiten Ändern Dich, Uli Edel's biopic of German rapper Bushido, opened in three markets for $3.4m. Constantin is distributing the German production, which took $3m locally from 426 screens, placing it third behind Fox International's Avatar and Warner Bros' Sherlock Holmes.
French action thriller From Paris With Love debuted in seven markets, generating $1.7m from 556 screens, for a $3,100 screen average. Pierre Morel's film stars John Travolta and Jonathan Rhys Meyers who join forces to avert a terrorist attack in the French capital. The film opens in France and Russia this weekend, and reaches Australia, Spain and the UK on February 25, 26 and March 5 respectively.