ScreenDaily brings you the weekly international box-office news.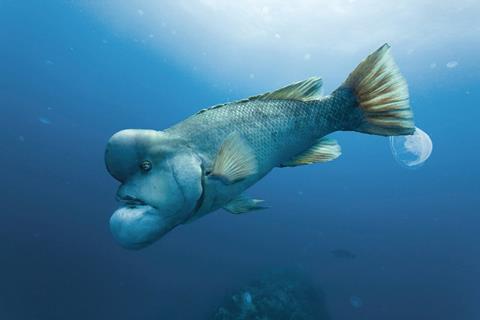 Please see attached PDF for the complete International Box Office Chart.
Oceans
Pathé International's Oceans enjoyed a 153% rise in weekend grosses on its second week of release, due largely to a $5.4m third-place debut in France. Oceans was filmed across the globe and documents the wonders of the sea. In total, Jacques Perrin and Jacques Cluzaud's ecological docu-drama grossed $9.5m from 888 screens in four markets, with a healthy screen average of $10,700, the highest of the week. Disneynature is releasing Oceans in North America on April 22.
Pleasant Goat And Big Big Wolf 2
Creative Power's Chinese animation Pleasant Goat And Big Big Wolf 2 opened in China to place 11th in the international chart. Playing on 485 screens in its home territory, the sequel grossed $5.3m over the weekend, recording a strong screen average of $10,680.
GK Films' Mel Gibson thriller Edge Of Darkness began its international run in seven markets, taking $3.8m over the January 29-31 weekend. The US reworking of the 1980s UK TV mini-series expands by five territories this weekend, with further international openings in February and March.
Harmony
South Korean drama Harmony, which follows the female inmates of a prison choir, opened in second place at home, denied the top spot by Fox International's Avatar. Released through CJ Entertainment, the film grossed $3.8m (including previews) from 398 screens, averaging $8,000.