Disney's animated-comedy Tangled was the top performer over a lacklustre weekend at the international box office.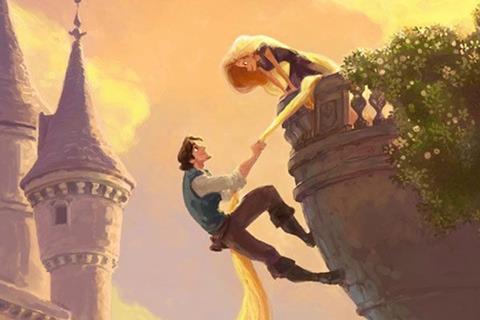 In its eighth week Tangled ascended to top spot after grossing $16m from 4,187 screens at an average of $3,825 from only 38 territories.
Tangled began its international rollout at the end of November but has still to open in the UK (Jan 28), Scandinavia (Feb 4), Spain (Feb 4) and Japan (March 12). The film's running total stands at $214m.
Sony's The Green Hornet debuted in second place on the international scene, taking $15.1m from 2,963 screens at an average of $5,091 from 32 territories. The Michel Gondry-directed action-comedy is released in Scandinavia this weekend, Italy next weekend, Russia on Feb 3 and Brazil on Feb 18.
Sony's The Tourist, last weekend's top international performer, dropped to third, taking $14.5m for $123.6m from 55 territories.
In its second week at sixth position on the international scene, Medusa's comedy Che Bella Giornata took $11.7m from 802 screens in two territories for a cumulative tally of $45.6m.
The Gennaro Nunziante-directed hit, about a security guard who falls in love with a beautiful terrorist, is now the highest-grossing Italian title of all time in Italy.
Che Bella Giornata this week surpassed Life Is Beautiful's record $41.7m haul from 1997/1998 and Medusa's comedy Benvenuti Al Sud, which took $41.4m in Italy last year.
Medusa, Europe's top performing distributor last year, now has five films among the all time top ten local titles at the Italian box office.
Warner's animated-comedy Yogi Bear was the biggest climber among the top 20 films, moving from 36th to 13th after grossing $5.9m from 1,654 screens for $13.5m. The title opens in the UK, Spain and France in early February.
Eros' comedy-drama Yamla Pagla Deewana was the week's only other new entry in the top 20, taking $5.8m from 17 territories.
Gaumont's comedy Le Fils A Jo scored a $2.5m three-day debut in France (where it came second to Season Of The Witch), placing it 22nd on the international stage