ScreenDaily brings you the weekly international box-office news.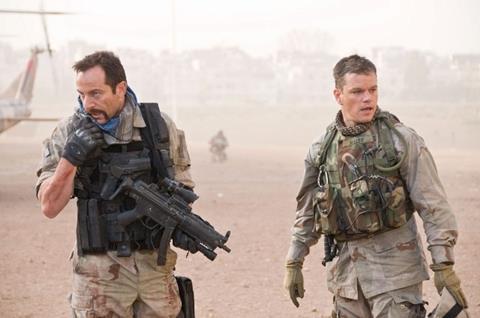 For the full Screen International Top 40 chart pleaseclick here
Paul Greengrass' action thriller Green Zone began its overseas run as the highest new entry in Screen's international chart this week, placing fourth after debuting in 14 territories. The film generated $9.6m from 1,608 screens for Universal Pictures International, for a screen average of $5,900. Greengrass' regular collaborator Matt Damon takes the lead as a rogue US Army officer on the hunt for weapons of mass destruction in an unstable region. Green Zone expands to further markers across the rest of March and into April, reaching Japan on May 14.
Gaumont's The Round Up (La Rafle) opened in France, Belgium and French-speaking Switzerland on a total of 632 screens, grossing $6.3m and placing the film sixth in the chart, with a hearty $10,000 screen average. Rose Bosch's drama focuses on the round up of 13,000 Parisian Jews by French police to be sent to concentration camps during the Second World War.
Ferzan Ozpetek's Italian drama Loose Cannons had a strong debut in its home territory, grossing $3.2m, placing it second behind Walt Disney SMPI's Alice In Wonderland which enjoyed healthy holdover business of $8m on its second weekend in the market. Loose Cannons, which stars Riccardo Scamarcio and Nicole Grimaudo played on 427 screens, averaging $7,400 per print.
Summit Entertainment's Remember Me opened in nine territories including Russia and Australia, placing it 25th in the chart, after generating $1.6m from 536 screens. The romantic drama, which stars Robert Pattinson and Emilie de Ravin, reaches Spain this weekend, with further key openings in Germany (March 25), the UK (April 2) and France (April 7).