ScreenDaily brings you the weekly international box-office news.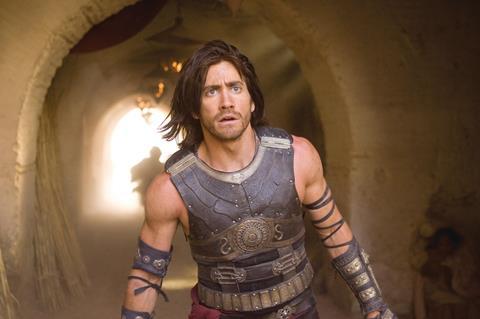 For the full Screen International Top 40 chart pleaseclick here
Prince Of Persia: The Sands Of Time
Walt Disney SMPI's computer game-inspired action movie Prince Of Persia: The Sands Of Time was crowned king of the international box office for the May 28-30 weekend, after generating more than $61m from 10,297 screens in 23 territories, with its total gross standing at $97.8m.
Sex And The City 2
Warner Bros' glamorous sequel to 2008's Sex And The City debuted in second place behind Prince Of Persia, making it the highest new entry in Screen's international top 40. The follow-up took $24m from 2,739 screens, with a reported 3.7m admissions in 18 territories. Screen average across those markets was recorded at $8,800, the second highest of the weekend. Key results came from the UK, where the film generated a third of its three-day overseas total with grosses up 24% on the original film, and Germany, where the film was the biggest debut of the year so far, grossing $7.3m (with previews) from 982 screens.
Marmaduke
Fox International's live-action adaptation of comic strip canine Marmaduke opened in 17th place internationally, after taking $1.2m from 755 screens in 4 markets. The film follows the hazardous adventures of the eponymous dog after moving into a new neighbourhood. The film reaches six further territories this weekend including Mexico and Russia.
Railways
Japanese production Railways was the highest non-US new entry, placing 23rd in the overseas chart and fifth locally, after taking $993,000 from 201 screens for Shochiku. Yoshinori Nishikiori's drama follows a man who has to return to his hometown, taking a job as a rail car driver.