ScreenDaily brings you the weekly international box-office news.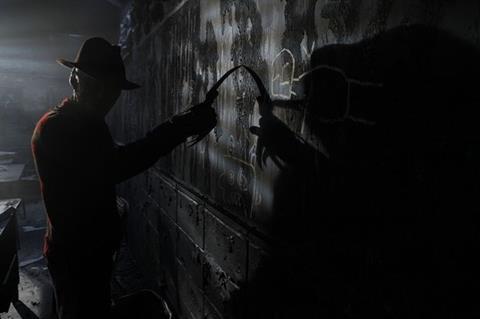 For the full Screen International Top 40 chart please click here
Warner Bros' horror remake A Nightmare On Elm Street began its overseas run with a fifth place debut in Screen's International chart for the May 7-9 weekend, after grossing $6.5m from 1,208 screens in 9 markets, with Russia and the UK generating $2.7m and $2m, respectively. Samuel Bayer directs the reworking of the classic 1984 horror, which sees Jackie Earle Haley take on the role of dream-stalking child murderer Freddie Krueger. Nightmare reaches France and Mexico this weekend, with further international releases throughout the summer.
Trick: The Movie - Psychic Battle Royale
Toho's third film of the Trick franchise, subtitled Psychic Battle Royale, debuted in second place in the Japanese chart this week, denied the top spot by Walt Disney SMPI's fourth week at number one, with Tim Burton's Alice In Wonderland. Psychic Battle Royale took almost $4m from 320 screens, recording a screen average of $12,500, and placing 10th internationally.
L'Amour C'est Mieux A Deux / Imogéne McCarthery
StudioCanal's L'Amour C'est Mieux A Deux and UGC Distribution's Imogéne McCarthery placed 15th and 20th respectively, after opening in their home territory, France. L'Amour C'est Mieux A Deux took $2.7m from 329 screens, while Imogéne McCarthery grossed $1.9m from 379, placing them third and fourth in the French top 20, behind Pathe Distribution's Camping 2 and Paramount Pictures International's Iron Man 2.