Screen brings you the weekly international box-office news.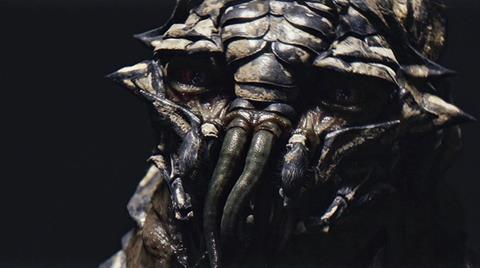 Sony Pictures Releasing International's District 9 was one of several films that enjoyed a rise in weekend takings this week, jumping 88% to $5.2m from 1,297 screens. This was largely due to a firstplace debut in the UK where it opened on $3.3m from 447 screens. The South Africa-set sci-fi, from first-timer Neill Blomkamp, has now taken almost $25m from four weeks on international release
Ballad - Song Of Love Without A Name
Toho's romance Ballad - Song Of Love Without A Name is the highest new entry in the international chart, grossing $2.5m at home in Japan. This put it in second place on the local chart behind 20th Century Boys: Chapter 3, also from Toho, which held on to the top spot for a second week.
Toho pulled the promotional campaign for Ballad after its star Tsuyoshi Kusanagi, was arrested after a drinking session back in April, but the film was released as planned with Kusanagi taking a 'rest' from showbiz.
Fox International's (500) Days Of Summer began its overseas run with a thirdplace opening in the UK, grossing $2m from 307 screens for a screen average
of $6,600. The offbeat romantic comedy has been a surprise domestic hit, grossing $28.5m to date. Summer opens in Italy and Australia this weekend.
Gamer
Opening in five territories, Lakeshore Entertainment's sci-fi thriller Gamer has started its international run with $1.3m from 450 screens. Gerard Butler stars in the futuristic film about a world where computer game-players take control of real-life convicts in battles to the death. The film expands to a further seven markets this weekend, including France and Russia.