ScreenDaily's weekly round-up of the local and independent openings in key markets this week.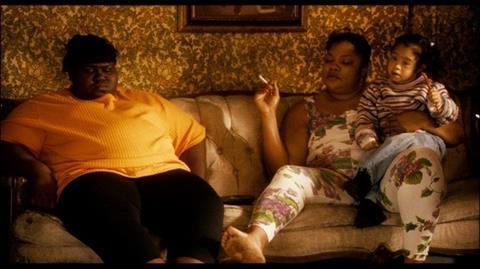 UK:
Russian production The Island gets a limited release in the West End through Artificial Eye from Friday (February 5), before expanding to key cities in the coming weeks. Pavel Lungin's film is set in Russian Orthodox monastery in Northern Russia and follows one of the resident who is believed to possess strange powers.
Local thriller Tony, about a serial killer stalking a London suburb, is released through Revolver Entertainment in key cities. Gerald Johnson writes and directs, with Peter Ferninando playing the eponymous murderer.
Kaleidoscope/Centurion give Tom Reeve's comedy Holy Water a limited release, also from February 5. After a botched black-market deal involving Viagra goes awry, a local village water supply becomes contaminated with the drug.
Germany:
Two of the prize-winners from last year's Locarno Film Festival are being released in Germany on February 4. The Golden Leopard winner She, A Chinese by film-maker Guo Xiaolu is the first release from the new distribution outfit Camino Filmverleih at locations in 15 towns across Germany.
Meanwhile, Locarno's audience award winner, Christoph Schaub's Julia's Disappearance, is being released by X Verleih. Last week, the tragicomedy - which was the most successful local production in Swiss cinemas in 2009 - received five nominations for the Swiss Film Awards Quartz 2010 which will be announced at a ceremony in Lucerne on March 6.
Philippe Loiret's Welcome, the story of a swimming instructor taking risks to help a young Iraqi refugee swim across the English Channel to be reunited with his girlfriend, is released through Arsenal in 25 towns throughout Germany
Spain:
Lee Daniels' multi award-winning drama Precious: Based On the Novel Push By Sapphire hits Spanish cinemas through Filmax this weekend on 118 prints. Precious has already taken an impressive $45m in North America.
John Hillcoat's doom-laden drama The Road, based on Pulitzer prize-winning author Cormac McCarthy's novel, hits Spanish cinemas through Universal Pictures International. A post-apocalyptic tale starring Viggo Mortensen as a desperate man trying to keep his son alive, the film has already made $3m in the UK and France.
Paramount Pictures International will release Vicente Aranda's local thriller Luna Caliente about a couple whose relationship at first appears pleasant and romantic but unexpectedly turns violent. Based on the successful book by Mempo Giardinelli, it stars Eduard Fernandez and Thais Blume.