Dir: Kasim Abid. Iraq-UAE. 2013. 62mins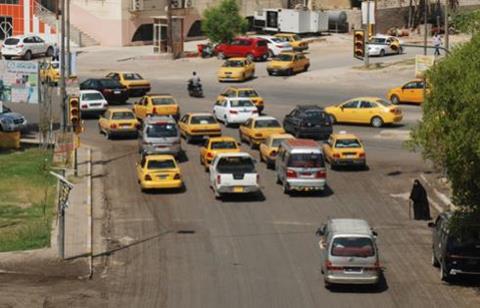 Though slight and rather repetitive, Kasim Abid's Whispers Of The Cities (Hams al-mudan) is a rather engaging (if modest) film that offers up a striking slice of life in three dramatic cities over the space of 10 years. The monotonous realities of life – rain, cars, food, construction etc – are familiar in all three, though the brutality of war also plays a striking role.
The film is gently revealing in the sense that the ordinary things in life unite everyone.
Iraqi filmmaker Abid lived in Erbil, Kurdistan in Northern Iraq in 2002; Ramallah in the West Bank of Palestine in 2003 and in Baghdad in Iraq from 2004 to 2014, and used his various apartments as a location from which to impassively film the streets below. There is no dialogue or narration and filming is basic and straightforward as he shoots from balconies and through windows.
Life through a window can be monotonous and basic, but he weaves in the simple things in life – rain pouring down, people cross roads, newspapers are sold, food is delivered – as life gets more and more complex in these cities. There are vignettes that speak volumes…army are on the streets of Ramallah, there is an explosion and curfew.
In Baghdad men work on a nearby building site, a woman begs, a rubbish fountain is built and a flailing traffic policeman does his best to control the interweaving traffic. Gunfire and explosions lead to sight of ambulances speeding through the streets and in one scene a tank trundles along the street.
The film, which had its world premiere at the Abu Dhabi International Film Festival, may offer no real insight into what it observes, but it is gently revealing in the sense that the ordinary things in life unite everyone…and that heavy rain causes problems wherever it falls.
Production company/contact: Oxymoron Films Ltd., www.kasim.abid@yahoo.co.uk
Producer/cinematography: Kasim Abid
Editors: Kasim Abid, Sophie Black
Music: Naseer Shamma