Damian Szifrón's Wild Tales swept the 2nd Platino awards, launched to boost Spanish and Latin-American cinema.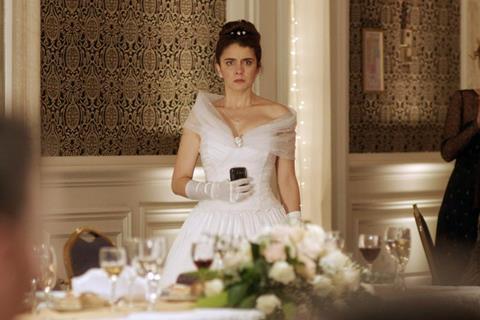 Damian Szifrón's Wild Tales dominated the 2nd Platino awards in Marbella, Spain, on Saturday [18], taking eight awards including best film, director, screenplay and actress.
A Spanish-Argentinian co-production, Wild Tales' best film prize was picked up by Agustín Almódovar of production outfit El Deseo and Hugo Sigman from Argentina's K&S films, who both called for stronger collaboration between the Spanish and South American industries.
The film's main rival on the night, Alberto Rodriguez's multi-Goya-winner Marshland, took home prizes for best cinematography for Alex Catalán and the audience awards for best picture and best actor (Javier Gutiérrez).
Other winners on the night included Brazilian film The Boy And The World as best animated feature, Wim Wenders and Joao Ribeiro Salgado's The Salt Of The Earth as best documentary, and director Claudia Pinto's Venezuelan-Spanish co-production The Long Distance as best first film.
Best actor went to Oscar Jaenada for his portrayal of legendary Mexican comedian Cantinflas in the film of the same name. Cantinflas has been seen by almost three million Mexicans.
The event, which launched last year in Panama in a bid to spotlight Spanish and Latin American cinema, was attended by Almódovar, Szifron, Antonio Banderas (who received an honorary award), Julio Medem, Rita Moreno and Edward J Olmos.
Having struggled in recent years, Spain's film industry is working hard to foster closer ties with South American counterparts.
In September, the San Sebastián Film Festival will hold its third co-production forum between Spain and South America, which helped launch Oscar-winner The Secret In Your Eyes (2009).