Ancient deserts and modern metropolises provide a background to stories set in this world and in others.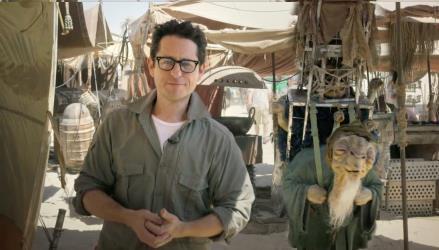 The Emirati state of Abu Dhabi clinched one of the location world's most prized shoots in Lucasfilm and Disney's Stars Wars Episode VII, directed by JJ Abrams. It was serviced by local line-production house twofour54.
Based at Pinewood Studios in the UK, Star Wars filmed its Tatooine desert scenes in Abu Dhabi. Previous films in the series have shot the desert scenes mostly in Tunisia.
The new Star Wars is the latest in a handful of high-profile films to shoot in Abu Dhabi since the introduction of a 30% rebate in 2012.
Further feature shoots include Screen Gems' action thriller Deliver Us From Evil, starring Eric Bana, and Universal Pictures' Fast & Furious 7, which shot in April. Abu Dhabi Film Commission is a one-stop shop for incoming productions.
Abu Dhabi is one of seven states comprising the UAE. Its main local rival is Dubai which housed Paramount Pictures' globe-trotting Mission: Impossible — Ghost Protocol, which shot on the top of the city's eye-catching Burj Khalifa tower.
Dubai Film Commission (www.filmdubai.gov.ae) offers hospitality and assistance rather than a flat rebate, and Dubai Studio City — a state-of-the-art-facility designed by California-based architects Bastien and Associates — opened last year.