Dir. Fernando Franco. Spain. 2013. 98mins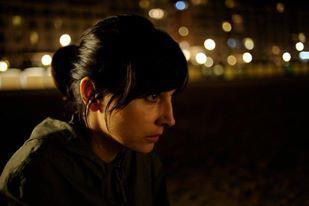 In Wounded (La Herida), a young woman named Ana (Marian Alvarez) struggles with an at-times overwhelming mental illness as the people around her avoid confronting a problem they are all clearly aware of. This debut feature from young Spanish film-maker Fernando Franco is intense, uncompromising, and feels accurate – however, the higher the degree of reality, the more challenging it becomes for the viewer.
Franco doesn't leaven his film with any lighter notes.
Franco has taken an unusual route to the director's chair, having worked as an editor for 12 years and then as cinematographer on Pablo Berger's feature Blancanieves. Wounded is a difficult project, buoyed by an intense performance by Alvarez. The director, who co-wrote the screenplay, does not compromise, but over 98 minutes Ana's behavior can come across as obtuse, almost child-like, and it's certainly repetitive: this is an occupational hazard of films about mental illness which Wounded doesn't quite manage to overcome.
Franco makes a notable debut here, although Wounded may be restricted to festival play, boosted by Alvarez's performance. It will undoubtedly spark interest in the director's future work, with Alvarez possibly attracting awards attention domestically in Spain.
Wounded is an enigmatic piece, and we first meet ambulance driver Ana as she experiences what seems to be a panic attack which we later learn is related to her deteriorating relationship with boyfriend Alex (Gerdrudix). At home, she locks her door against her mother (Pastor), works anti-social shifts and repeatedly self-harms with razors and lit cigarettes. She speaks of suicide on an Internet chatroom, yet, with her patients, she is capable and caring and just about manages to maintain a working relationship with her co-worker Jaime (Solo).
Ana lives a half-life; her sadness permeates every frame of Wounded. Her illness and low-lying paranoia make her a challenge though, and spending a feature film with her is difficult. She steals, is perennially anxious, occasionally angry, mostly taciturn. She takes tablets although it is not clear if her illness is being treated, as nobody will discuss it.
Living in Madrid, Ana attends her father's wedding in San Sebastian, although it's clear this won't end well. There are hints that her mother also suffers from depression. The press notes says Ana has borderline personality disorder, which is not a condition that can be cured.
Franco doesn't leaven his film with any lighter notes, despite, at one point, Ana's superficial semi-recuperation. – which is clear won't endure. It's an intense debut and a dominant performance from Alvarez, which brings the film home even as it runs out of places to turn. Cinematography from Santiago Racaj is quietly arresting, even as production design is deliberately sparse and challenging.
Production companies: Kowalski Film, Elamedia, Pantalla Partida, Encanta Films, Ferdydurke.
International sales: Golem Films, www.golem.es
Producers: Koldo Zuazua, Roberto Butragueno, Samuel Martinez and Mario Madueno, Manuel Calvo, Fernando Franco.
Executive producers: Koldo Zuazua, Samuel Martinez
Screenplay: Fernando Franco, Enric Rufas.
Cinematography: Santiago Racaj
Editor: David Pinillos
Music: Ibon Rodriquez
Main cast: Marian Alvarez, Manolo Solo, Rosana Pastor, Andres Gerdrudix, Ramon Agirre