Iranian director Majidi helming coming-of-age story with all Indian cast.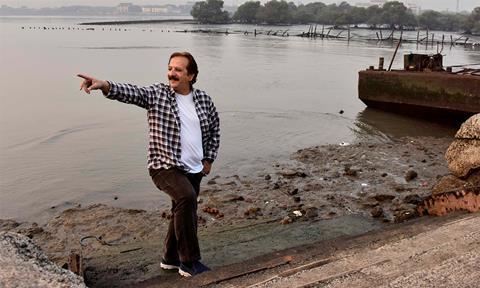 India's Zee Studios International arrived at the EFM yesterday (February 13) to launch sales on Beyond The Clouds, the first Hindi-language feature from Iranian director Majid Majidi.
Currently shooting in Mumbai, the film is described as a coming-of-age story about the relationship between a brother and sister. Ishaan Khatter heads the cast.
"Majidi has always had a deep appreciation for Indian cinema and culture," said Zee head of overseas distribution Vibha Chopra, who travelled to Berlin from the film's Mumbai shoot.
"He told us he plans to show India in a completely different light to the way its been filmed previously. We've been stunned by some of the locations he has discovered – they have never been used in Indian films before."
Zee is co-producing the film with Mumbai-based Eyecandy Films, founded by Shareen Mantri and Kishor Arora, who convinced Majidi to tell his first Indian story. The Tehran-based director has a loyal following in India, where his previous films including Children Of Heaven and The Colour Of Paradise are hugely popular.
While Majidi is Iranian, Beyond The Clouds has a wholly Indian cast and crew, including Oscar-winning composer A.R. Rahman (Slumdog Millionaire), DoP Anil Mehta (Lagaan), production designer Mansi Dhruv Mehta (My Name Is Khan) and costume designer Payal Saluja (Udta Punjab).
The film is scheduled to wrap at the end of March for delivery in autumn.
One of India's leading broadcasters, Zee is ramping up film production and stepped into international distribution last year. The company's international slate also includes acquisitions such as Raees, starring Shah Rukh Khan, and Marathi-language comedy drama Ventilator, produced by Priyanka Chopra.
Zee's upcoming releases include Secret Superstar, starring Aamir Khan, and a slate of Marathi and Punjabi-language films, including a Punjabi adaptation of Marathi drama Sairat, which screened in Berlin's Generation section last year.