Dir/scr: Barney Platts-Mills. UK-Morocco. 2011. 80mins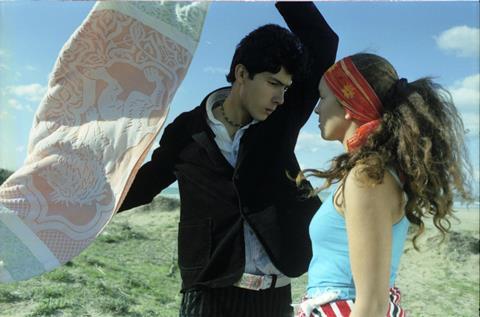 Veteran British filmmaker Barney Platts-Mills returns to the screen after a break of some 27 years with Zohra: A Moroccan Fairytale, an evocative and gentle love story-cum-magical fable, set against the backdrop of modern-day rural Morocco.
Touba Noro is a real charmer, and the charismatic centre of this engaging film.
It is a lyrical and gently watchable film and could well interest buyers aware of Platts-Mills involvement in the free cinema movement in the UK in the 1960s and recent re-evaluation of his 1969 film Bronco Bullfrog, which screening in Cannes that year. It is a resolutely art-house film, and should also interest festivals, perhaps also keen to show his other work.
Since 2000 Platts-Mills has been living and working in Mejilaou, Assilah in Morocco, where he founded the Ecole de Cinema de Larache to train young people in cinema. Inspired by the family he lived with he scripted Zohara, and then recruited the entire village into the production of the film.
Zohra (Touba Noro) is a 14 year-old village girl in Morocco who starts to question what she wants from life when her father starts to pressure her to marry a wealthy older man. She meets 17 year-old runaway (Said Bekurrie), who is hiding in the village before planning on taking an illegal boat to Spain, and he offers her romance, adventure and the possibility of a new life in another country.
A storm interrupts the plans to escape, and the young couple enjoy an refreshingly innocent fugitive love affair, though as time draws on Zohra begins to realise her loyalty to her village and homeland are stronger than a desire to escape.
The performers are all amateurs – Touba Noro was actually the village girl who was the inspiration for the film, and Said Bekurrie is a runaway street kid from Tangier who has begun to establish himself as a dance talent – which gives the film a suitably naïve and fumbling quality, nicely counterbalanced by Martinez Fulgencio's delightful cinematography and the clear love for the landscape that is obvious in they way Barney Platts-Mills films.
It is a slight but nicely subtle tale (with an unexpected brief coda at the end of the film) that is not without a certain fairytale charm. Touba Noro is a real charmer, and the charismatic centre of this engaging film.
Production companies: Miraj Films, Kasbah Films
Sales contact: Miraj Films, www.mirajfilms.com
Producer: Rajita Shah
Executive producers: Kareem Debagh, Alex Macleod
Cinematography: Fulgencio Martinez
Editor: Josemanuel Jiminez
Website: www.zohrafilm.com
Main cast: Touba Noro, Said Bekkeurrie