Juan Antonio Bayona, David Mackenzie and John Michael McDonagh among directors with films in Gala strand.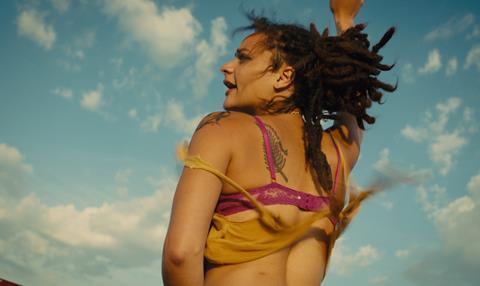 Zurich Film Festival (Sept 22-Oct 2) has unveiled the titles that will make up its Gala section.
In addition to previously announced titles Snowden, Florence Foster Jenkins and Deepwater Horizon, ZFF will screen the latest films from directors including Juan Antonio Bayona, David Mackenzie and John Michael McDonagh.
AMERICAN HONEY
Director: Andrea Arnold
Cast: Sasha Lane, Riley Keough, Shia LaBeouf
Star (Sasha Lane) is trapped in a life far from perfect. Then she falls head over heels in love with Jake (Shia LaBeouf), before embarking with him and a band of misfits who live by their own rules on an adventurous journey to freedom. The start of a quest to find the boundaries of a powerful young love and a road trip into the heart of America.
A MONSTER CALLS (SIEBEN MINUTEN NACH MITTERNACHT)
Director: Juan Antonio Bayona
Cast: Felicity Jones, Liam Neeson, Sigourney Weaver, Lewis MacDougall
The young Conor O'Malley has to deal with his mother's incurable illness and put up with being bullied by his classmate Harry. One evening he encounters a monster in the form of a tree (voice: Liam Neeson) who has come to tell him stories.
BACALAUREAT
Director: Cristian Mungiu
Cast: Vlad Ivanov, Maria-Vitoria Dragus
Despite all the principles a Rumanian doctor taught his daughter, he turns to unfair means when it comes to her final exams. An intimate and socially critical drama.
DANCER
Director: Steven Cantor
Cast: Sergei Polunin
As the British-based Royal Ballet's youngest primo ballerino, Sergei Polunin has taken the world of dance by storm - but success has its price. Steven Cantor's documentary film casts an unusual eye on the life of this complex young man, who seems to be on the verge of breaking under the burden of his talent.
HELL OR HIGH WATER
Director: David Mackenzie
Cast: Ben Foster, Chris Pine, Jeff Bridges, Katy Mixon
Two brothers' vain attempts to save their farm in western Texas by planning several bank robberies is thwarted by ranger Marcus and his partner, who begin a life and death chase where being caught is not an option.
LE CONFESSIONI
Director: Roberto Andò
Cast: Toni Servillo, Marie-Josée Croze, Daniel Auteuil, Connie Nielsen
A G8 meeting is being held at a luxury hotel on the German coast. The world's most powerful economists are gathered to enact important provisions that will deeply influence the world economy. One of the guests is a mysterious Italian monk, invited by Daniel Rochè, the director of the International Monetary Fund. He wants the monk to receive his confession, that night, in secret. The next morning, Rochè is found dead…
NERUDA
Director: Pablo Larraín
Cast: Gael García Bernal, Luis Gnecco, Alfredo Castro, Mercedes Morán
Accused of treason by the Chilean government, the poet Pablo Neruda must now flee, leading his persecutors down endless blind alleys. A biopic thriller with Film Noir elements.
WAR ON EVERYONE
Director: John Michael McDonagh
Cast: Michael Peña, Alexander Skarsgård, Theo James, Tessa Thompson
This darkly humorous action film sees Michael Peña and Alexander Skarsgård embody two politically incorrect chaos cops who become increasingly entangled in a web of blackmail, abduction and drugs such as could not be imagined in their wildest LSD-fuelled nightmares.