Asterix feature animation in the works with SND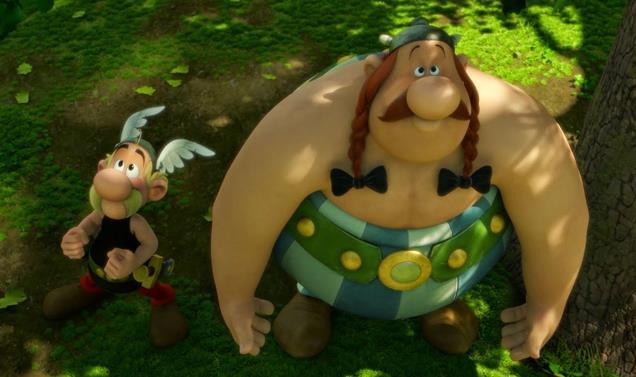 EXCLUSIVE: Cartoon hero to return in The Secret Of The Magic Potion.
SND has unveiled details of French animation duo Louis Clichy and Alexandre Astier's 3D CGI animated film Asterix - The Secret Of The Magic Potion, the highly-anticipated follow-up to their 2014 collaboration Asterix – The Mansions Of The Gods [pictured] which drew three million spectators in France and also did well worldwide.
The new adventure sees Asterix and Obelix embark on a quest across Gaul to find a young druid worthy of learning the secret of the magic potion, after elderly village druid Getafix breaks his legs when he falls from a tree while picking mistletoe.
Partners on the production include SND, M6 Studio, M6 Films and Editions Albert Renee, the publishing house set-up by Asterix co-creator Albert Uderzo. The feature is being produced in France by M6 Studio and developed by Mikros Animation, the Paris and Montreal-based animation production house which also worked on features such as The Little Prince. 
The new production is based on an original script rather than a specific Asterix work.
"We want to develop novel emotional trajectories for our characters. We want to explore new strong themes, to appropriate Asterix' universe while remaining true to the albums," said Clichy.
Philippe Bony at M6 Studio likened Clichy and Astier's collaboration to that of Asterix creators René Goscinny and Albert Uderzo. 
"Louis has an incredible eye for detail and sense of visual comedy, Alexandre has a unique sense of timing and natural talent with dialogs. As did René Goscinny and Albert Uderzo with The Twelve Tasks Of Asterix, the most successful Asterix animated CGI feature ever, Louis Clichy and Alexandre Astier will direct and write an animated feature based on an original script yet true to Asterix's universe," he said. 
SND sales chief Charlotte Boucon said the success at the box office of Asterix – The Mansions Of The Gods made selling the follow-up film an exciting prospect.
 "We are excited to bring this new opus and prove once more the timeless popularity, family appeal and international reach of Asterix," she said.