Sandy George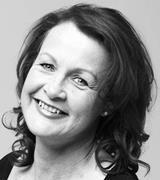 Sandy George covers Australia for Screen.
Contact Info
Sandy George
Reporter (Australia)
Sydney-based Anupam Sharma has been appointed head of film for the Australia India Film Fund (AIFF) and expects to be able to name the first film to be financed by the new fund by the end of February.

Anton Corbijn's Life also set to get direct government investment from Screen Australia.

Sally Caplan is to relocate to Australia from the UK to take up the new role of head of production at government film agency Screen Australia.