Sandy George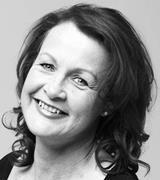 Sandy George covers Australia for Screen.
Contact Info
Sandy George
Reporter (Australia)
Wayne Blair, Rachel Perkins, Greg McLean, Cameron and Colin Cairnes get green lights for new Australian films, including a new feature starring Kevin Bacon.

New research shows that the strong preference for Hollywood films in Australian cinemas is not so overwhelming online.

Figure marks second highest spend in five years.