Sandy George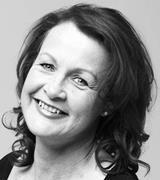 Sandy George covers Australia for Screen.
Contact Info
Sandy George
Reporter (Australia)
Double win marks the first time two films have shared Australia's top film prize.

Australia's gross box office revenue dropped by 2.28% in 2014 compared to 2013, about the same as the fall from 2012 to 2013.

Wayne Blair, Rachel Perkins, Greg McLean, Cameron and Colin Cairnes get green lights for new Australian films, including a new feature starring Kevin Bacon.