Sandy George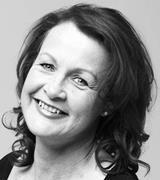 Sandy George covers Australia for Screen.
Contact Info
Sandy George
Reporter (Australia)
Around $20m in direct annual investment in film production has escaped the knife in a package of changes that will reduce Screen Australia's current annual budget by $US5.18m (A$5.5m).

UK producer Kevin Loader joins comedy drama B Model, to be directed by actor Rachel Griffiths.

Inaugural Brisbane Asia Pacific Film Festival will, in part, serve as the judging platform for the eighth APSAs.