Sandy George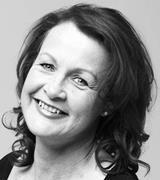 Sandy George covers Australia for Screen.
Contact Info
Sandy George
Reporter (Australia)
Funding for three distribution projects, animation company Bogan and several creators of the very-popular-online Bondi Hipsters brand are among the recipients of US$2.73m ($3.5m) from Screen Australia.

Double win marks the first time two films have shared Australia's top film prize.

Australia's gross box office revenue dropped by 2.28% in 2014 compared to 2013, about the same as the fall from 2012 to 2013.